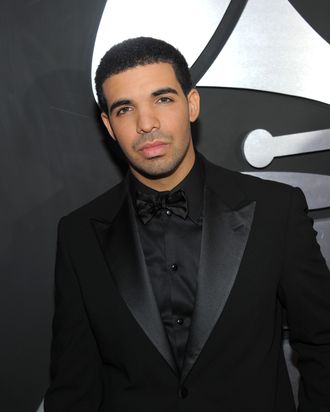 A sweaterless Drake.
Photo: Larry Busacca/2011 Getty Images
Though he might give the impression he's a little over talking about his love of sweaters, Drake's not done discussing the topic. Nothing's going to come between him and his cardigans, as he told GQ, "I don't give a fuck what anybody says about my Missoni sweaters! Fuck you, if you don't like my sweater!" That's the spirit!
He's got kinder words for the fashion label though: "Hopefully Missoni hollers at me and we get a sweater line popping." Perhaps that's even one of the new "mass market ventures" the label's owners have in mind.
Related: The Many Sweaters of Drake
Drake Admits to Sweater Obsession