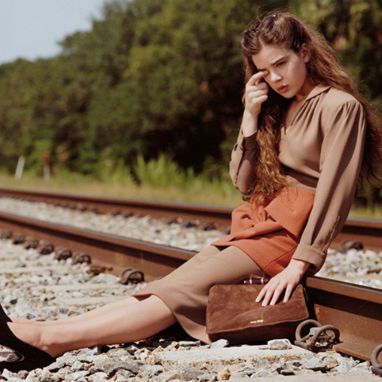 The U.K.'s bizarre advertising standards authority, after banning a Marc Jacobs perfume ad with Dakota Fanning, has banned this image from Hailee Steinfeld's Miu Miu campaign because she sits on some terribly unsafe train tracks. Prada tried to dissuade them, saying this photo is "part of a serious, high-fashion campaign" and "based on the set of an imaginary film."
Prada also claimed that it was clear that Steinfeld "could have easily moved from where she was sitting because she was not restrained in any way", but the ASA ruled that the potentially hazardous railway setting was "irresponsible" considering her age.
By that logic it's a good thing they didn't photograph her on a high barstool, or in a pool without arm floaties, or standing up without knee pads.