Nineteen-year-old Marte Mei Van Haaster never wanted to be a model. Despite her strong, androgynous face and statuesque height, she had her sights set on becoming a fashion and textile designer instead. But after being scouted on the streets of Amsterdam, the Dutch native came around to the idea and signed with Paparazzi Models in her hometown. She later moved to IMG Models, and had an exceptional debut season this past September: She opened for Acne in London, landed an exclusive catwalk deal with Prada in Milan, and closed for Céline's spring collection — all on top of her appearances at Chanel, Givenchy, Yves Saint Laurent, and Valentino. Those key showings made the world's top editors and stylists sit up and take notice. We caught up with Haaster via telephone this week, as she dashed from flights between London to Paris.
How did you make your mark on casting directors?
By not thinking about leaving a mark! I try to be happy with what I have and look at every job as an extra, like a bonus.
Tell us a little about your childhood.
Well, I have always lived in the center of Amsterdam. My parents split up when I was very young, but I have no negative memories from this, and I split up my time between both of my parents equally. I have no brothers or sisters, but I don't care, because my parents were my best friends. In school, I was the hyper-active, skinny, tall one that was moving around way too much. I remember people being annoyed with how active and loud I was, and not understanding what their problem was.
What were your thoughts on models prior to becoming one?
At first, I didn't quite know if it was my cup of tea, but I think that's normal. My mother's best friend is big in the Russian magazine industry, so she pushed me to find an agency. I was scouted on the street before, but I never really wanted to pursue it. Later, after some research, I connected with my mother agency, Paparazzi models, in Amsterdam. I sent them pictures on a Saturday night pretty late, but I got an e-mail back right away, asking if I could come by as soon as possible.
Do you work hard on your physique?
Fitness wise, I run, swim and do yoga. I try to run every other morning for about twenty minutes, and then do some yoga after. For me, it's more about being as healthy as you can be, than about being as skinny as possible. When you want to eat – you should eat, that's natural.  Don't go against it. If this means you want a chocolate bar, you should eat one!
What's your normal diet like?
I eat a lot, but it's always natural; a lot of fruits and fresh fish. I drink a lot of tea and water. I absolutely love porridge with banana in the morning. Actually, because I lost so much weight during fashion week from all the running around, I'm not dieting.
Last thing good book you read?
Well, I'm reading a lot of Google maps and call sheets, but it's starting to get predictable. I enjoyed reading Kafka on the Shore, The Kite Runner, and The Boy in The Striped Pajamas.
Favorite models?
Saskia de Brauw and Laetitia Casta.
What scares you?
Environmental changes. Yet my lifestyle is not really helping.
Goals outside of modeling?
I was actually a student at the Royal Academy of Arts in Holland, studying fashion and textile design. I got my degree for the first year. I would like to continue my studies once I'm ready for it again.
What's been playing in your iPod lately?
Actually, it's been my French speaking course.
Hardest thing you learned about modeling from your debut season?
You need to be able to deal with disappointment. When this happens, you need to remind yourself of all the great stuff that's happening instead of that one disappointment.
Model Profile: Marte Mei Van Haaster
Explore other rising stars (plus all the big names) in our extensive Model Manual, featuring runway pics, glamorous editorials, model bios, career timelines, and more.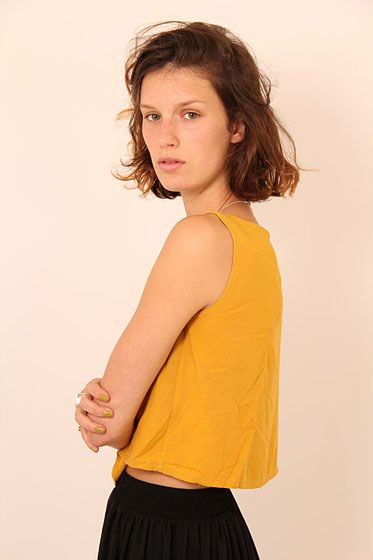 Head shot, 2011.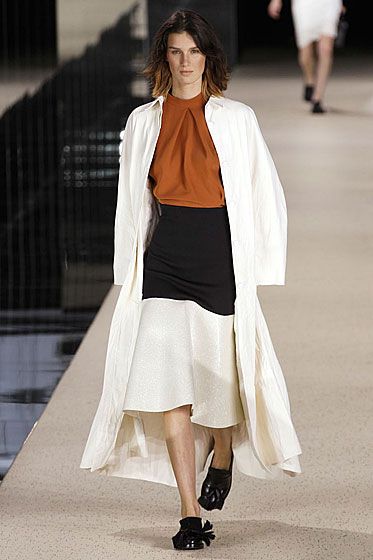 Debuts, opening the spring 2012 Acne show in London.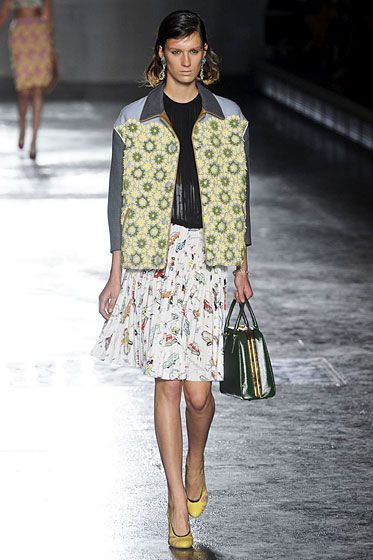 Walking the spring 2012 Prada show in Milan, as an exclusive.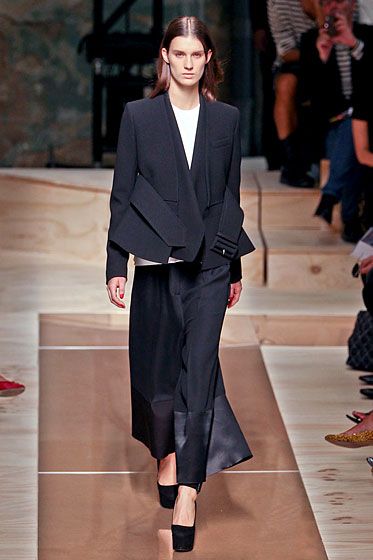 Closing the spring 2012 Céline show in Paris.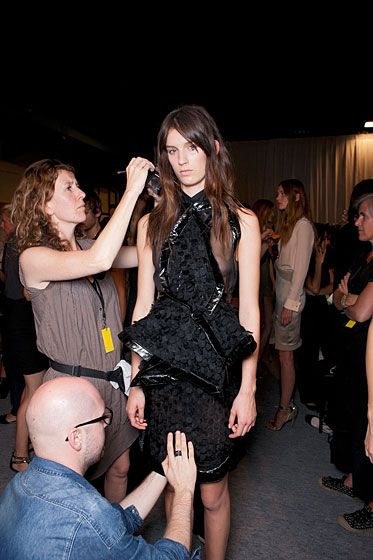 Backstage at Givenchy's spring 2012 show in Paris.