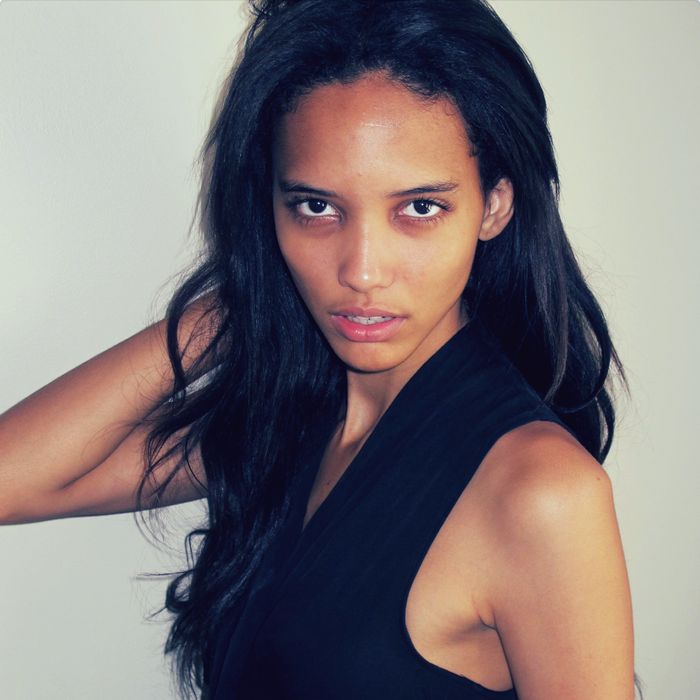 Martinique has been a hotbed for modeling talent lately: First came Sigrid Agren, then Melodie Monrose, and now Cora Emmanuel. Twenty-year-old Emmanuel came off a successful spring 2012 season, modeling for Alexander Wang, Michael Kors, and Tommy Hilfiger in New York. But her biggest coup was being selected by casting director John Pfeiffer for the opening and closing looks in Bottega Veneta's spring collection. Most recently, Emmanuel was invited to Anna Wintour's house to model for Fenton Fallon's collection for the CFDA. We met with the multilingual teen to hear about how her mom convinced her to enter a modeling contest just after a piano lesson.
Tell us a bit about your childhood.
I did a lot of bad stuff. I definitely was not a quiet child. Honestly, I was kind of annoying. I have one older sister and a younger half-brother. My father was an architect, but now he's teaching architecture. Before modeling, I wanted to become an architect because my father inspired me. My mother is a history and geography teacher.
Explore other rising stars (plus all the big names) in our extensive Model Manual, featuring runway pics, glamorous editorials, model bios, career timelines, and more.