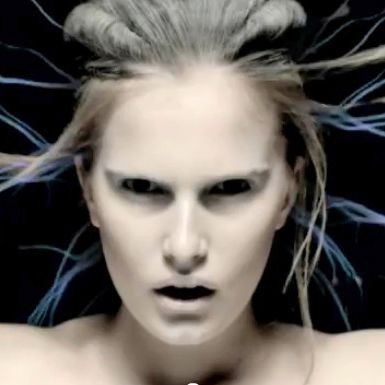 It was an artsy month in fashion video land. Famed director Ruth Hogben shot model Alla Kostromicheva in a dark, gothic video for the Gareth Pugh for MAC makeup line. Meanwhile, supermodel Nadja Auermann appears in a techno-heavy clip for Berlin-based Achtung magazine, and Andrew Weir cast Lydia Hearst as an alien in his short film, Cepheus. Finally, the always delightful Bruce Weber recorded male model Marlon Teixeira seducing Dree Hemingway for a Spanish Vogue spread. See these videos and more in the slideshow ahead.
Ann Demeulemeester for TheCorner.com by Erik Madigan Heck
This poetic video for TheCorner.com goes quite nicely with Demeulemeester's dark, graphic aesthetic.
Italian Vogue Beauty by Richard Burbridge
Fashion photographer Richard Burbridge films models Snejana Onopka and Lee Hyun getting makeup smudged all over their faces.
The Poison Hit by Mukunda Angulo
Coco Young, muse to painter John Currin, stars in this kitschy Paul Morrissey-esque video.
Gareth Pugh for MAC by Ruth Hogben
Alla Kostromicheva is a little terrifying, in a good way.
Cepheus by Andrew Weir
Casting director Andrew Weir tries his hand at fashion film with this dramatic sci-fi short starring Lydia Hearst as some kind of alien. The score is by Tristan Bechet.
Marlon Come Dance With Me by Bruce Weber
As always, Bruce knows how to lighten up fashion videos.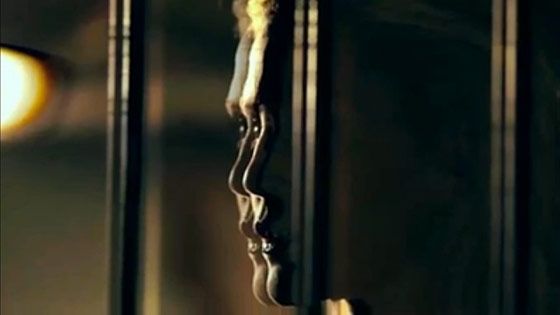 Neo Nadja by Ralph Mecke
Once the muse to Helmut Newton and Richard Avedon, Nadja Auermann returns to modeling in this Ralph Mecke-directed clip, shot in Berlin. Watch the video here.
The Last Obsession by Luca Finotti
Director Luca Finotti was inspired by controversial Italian filmmaker Pier Paolo Pasolini for this NSFW short, which depicts three male models staring wistfully at the ocean's shore, and then …