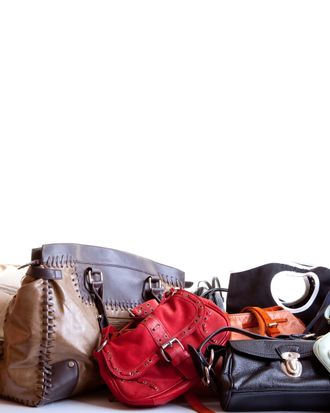 Not the handbags in question.
NYPD officers searched the premises of a handbag supplier on the edge of New York's Fashion District yesterday, and seized with $3.5 million worth of counterfeit goods. (Six people found on the premises were also arrested.)
A team comprised of members from NYPD's trademark infringement unit and the U.S. Immigration & Customs Enforcement department found the fake luxury goods during an investigation of La La Fashion, a wholesale retailer. The store is said to have supplied stores across Chinatown with the fakes, as well as selling them online. Among the luxury knock-offs were versions of designer handbags and wallets by Michael Kors and Tory Burch among others — a slight change of pace from the ever-expected copies of Chanel and Louis Vuitton leather goods . Even if it's not the real deal, people are apparently interested in buying American again.