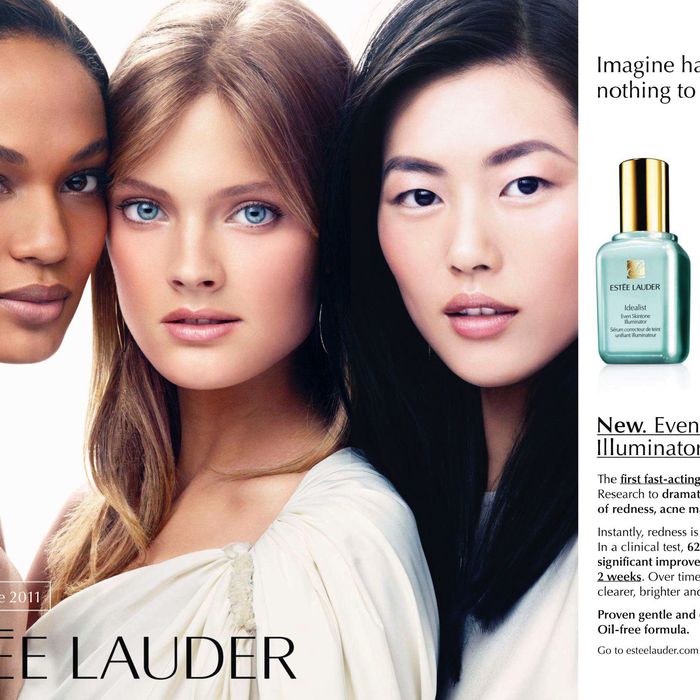 Joan Smalls, Constance Jablonski, and Liu Wen.
Just like any other career, there are definite tiers of success when it comes to modeling. You start off paying your dues on the runway, and, hopefully, if you have any long-term success, move your way up the ladder until you manage to book a campaign (the industry's equivalent to landing a corner office in the corporate world). It used to be, back in the days of Cindy Crawford, you knew you made it if you walked for the Versace show, booked a shoot with Richard Avedon, and became the face of Revlon. But what are the most coveted benchmarks along a catwalker's professional trajectory these days? We spoke with some of the best in the business, including IMG's Ivan Bart, top model Crystal Renn, casting director James Scully, and rising star Josephine Skriver, to find out.
So there you have it, folks. A cosmetics contract is still the top billing for a model. Shot, preferably, by Steven Meisel. And let's throw in some Victoria's Secret Angel wings for good measure.