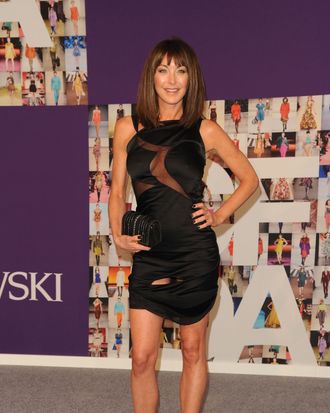 Tamara Mellon.
Photo: Andrew H. Walker/Getty Images
Two of Jimmy Choo's top officers are leaving the company, including Tamara Mellon, the chief creative officer (and occasional model) who founded the label in 1996 with shoemaker Jimmy Choo (Choo himself had a contentious split from the brand in 2001). CEO Joshua Shulman is also jumping ship, after five years with the label. The company announced all this yesterday, making a not-very-convincing argument that the two resignations are unrelated. Mellon is leaving at the end of this month, while Shulman will stay for "a transition period" into 2012.
Both Mellon's and Shulman's departures are likely related to the recent acquisition of Jimmy Choo by luxury group Labelux, who paid about $800 million for the company in May. Labelux CEO Reinhard Mieck says their plans for the brand's future won't be affected. "It's always a surprise when people resign … But there are no negative feelings. We're all very positive and there won't be a change in strategic direction at Jimmy Choo," he said. Meanwhile, Shulman insists that he and Mellon are not running off to start a new company together. "I have nothing to announce now. I'm going to take my time to explore new opportunities," he told WWD. Mellon has not made any comment about her departure yet, but WWD notes that neither she nor Shulman will hold any shares in the company moving forward. In related news, Jimmy Choo will probably have to get a new face for its fragrance.