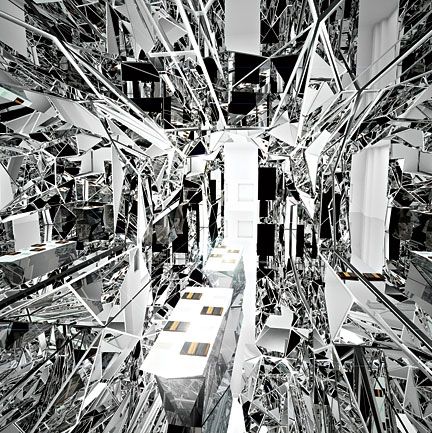 A rendering of Nicola's pop-up.
Photo: Courtesy of Mark Foster Gage
Nicola Formichetti's hugely successful New York pop-up shop, which opened on Walker Street in Tribeca during Fashion Week, ended up costing BOFFO, the organization that put it on, $30,000. Formichetti's shop, showcasing looks he helped create for Lady Gaga and his own line of jewelry and accessories, was the first in a series of five meant to give designers who don't already have their own stores the chance to host an innovative retail space for a couple of weeks. Having overspent on Formichetti's shop, BOFFO now has to raise at least $20,000 in order to fund the last two pop-ups, for lingerie label Lake & Stars and women's wear line Ohne Titel. BOFFO co-founder Faris Al-Shathir is trying to raise that money on Kickstarter; at the time of writing, he'd raised $7,000 and has sixteen days left to raise the rest.
Art Group at TriBeCa Pop-Up Needs More Cash after Lady Gaga Stylist's Show [DNA Info]