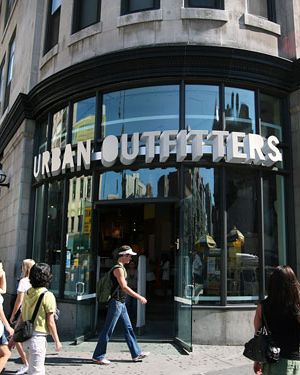 It's a fourth-straight quarter of losses for Urban Outfitters, the chain that has struggled to reclaim its identity in a post-hipster, recession-addled climate. Profits declined 31 percent in the third quarter, which ended October 31, with sales up 6 percent from the same period a year ago. Glen Senk, the CEO of Urban Outfitters Inc., which includes Urban Outfitters, Anthropologie, and Free People, acknowledges weakness in Anthropologie stores. He notes that bottoms, dresses, footwear, and home items are selling nicely but top sales are lagging.
The category, which represents half of the retailer's business in this time of year, is hurting at both Anthropologie and Urban Outfitters. 

"We need more compelling product and we're improving the offering," said Senk. "We've seen this before when we had challenges making the tops relate to the bottoms perfectly or making the prints and textures work. We're able to adjust the Web site much more quickly and we use that information to go back and guide our retail assortment, as well."
When asked why Anthropologie isn't rebounding as well as other divisions in the company, Senk offered, "Last year, we had the second best year in company history. Anthropologie's had superb performance for decades. We made some structural mistakes, some people mistakes and some fashion mistakes." Some … rickshaw mistakes.