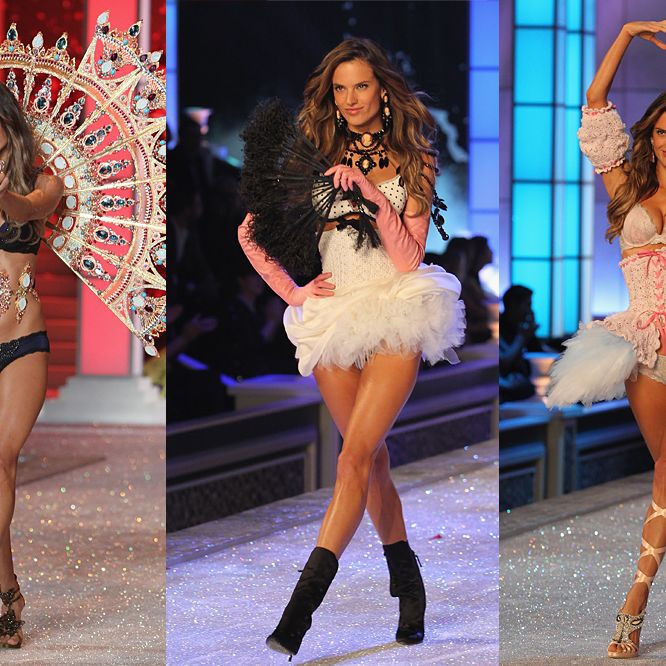 Alessandra Ambrosio in the Victoria's Secret Fashion Show last month.
Photo: Kevin Kane/FilmMagic
Not only can Alessandra Ambrosio walk the Victoria's Secret runway completely jiggle-free just three months after giving birth (as she did in 2008), she can do so while pregnant. The model confirmed to Us Weekly yesterday that she's four months along with her second child with her longtime fiancé, businessman Jamie Mazur. This means that she was about two months pregnant when she appeared, with abs blazing, in the Victoria's Secret Fashion Show in November. Looking back at the runway photos now, she never bared her stomach entirely (even her most revealing outfit featured some strategically placed giant gemstones over her bump area) — not that her belly could've been anything more than microscopic anyway.