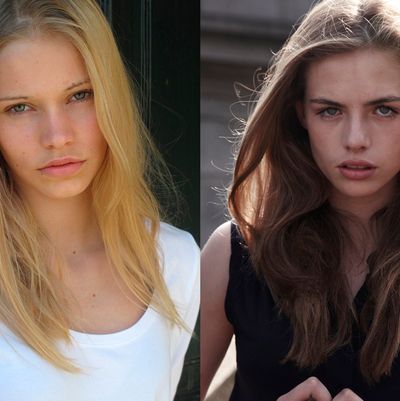 Kirstin Liljegren (left) and Rosie Tapner (right).
Photo: Courtesy of Scoop Model Management, Storm Models
Balenciaga has already announced that its forthcoming spring 2012 ad campaign will star two relatively unknown models, Juliane Gruner and Laura Kampman. Today the house announced the addition of two more even lesser known models to the lineup: Rosie Tapner, who is British and 15, and Kirstin Liljegren, who is Danish and 15. While Gruner and Kampman walked in the fall 2011 and spring 2012 show seasons, respectively, this marks Tapner and Liljegren's first major booking with a major fashion house and major photographer — Steven Meisel will shoot them for the campaign.