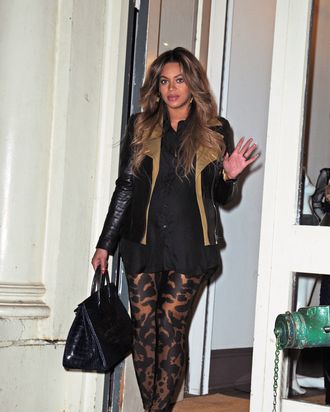 Beyoncé Knowles.
Photo: JosiahW/Splash News
Beyoncé went shopping in New York last night wearing a black and gold leather jacket over a loose black button-down shirt, animal-print leggings, and a pair of gold chain-embellished high-heel ankle boots. She carried a black crocodile-skin handbag, and accessorized with a pair of gold hoop earrings.
Judging by the bump, it's not too long until Babyoncé's arrival — is she pulling off what's likely third-trimester maternity style well?