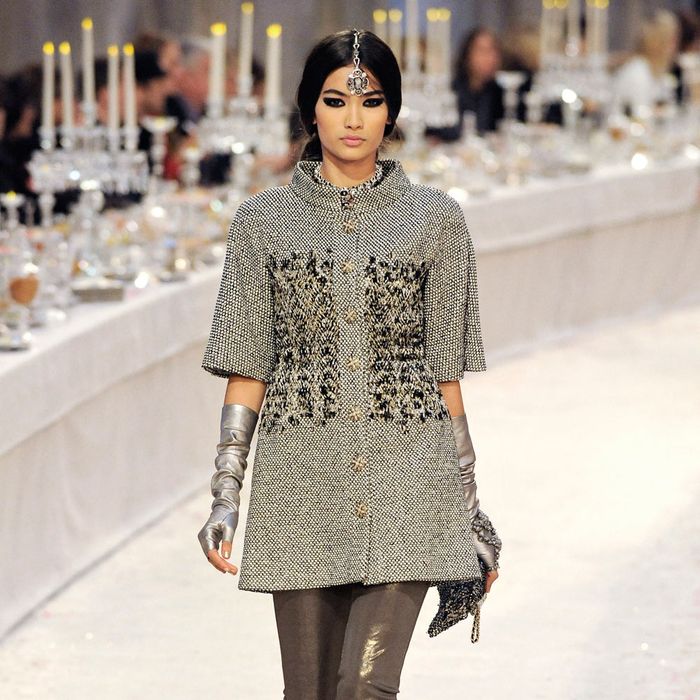 Photo: Antoine_de_Parseval/ANTOINE_de_PARSEVAL
Karl Lagerfeld's Paris–Bombay pre-fall collection for Chanel, which walked this week, made an impact, not only with the miniature trains chugging along the banquet tables where guests sat and the faux-dreadlocks some models wore. It also made an impact because the show's cast included an unusually high number of models of South Asian origin. These women have enjoyed even less visibility on runways and in fashion editorials than models from Korea, China, and Japan; Lakshmi Menon, and before her, Ujjwala Raut, are extremely rare exceptions. And Chanel is a house that went years without casting so much as a black model in their fashion shows until the spring 2012 season, when Joan Smalls walked. Menon, who wore two looks in the show, tells us in an e-mail that the pre-fall casting "was all such a secret that I only realized there were other Indian girls when I was backstage on the day of the show! It was so wonderful to see so many beautiful women from this part of the world." In the slideshow, see the South Asian ladies who walked, including new Victoria's Secret model, Shanina Shaik.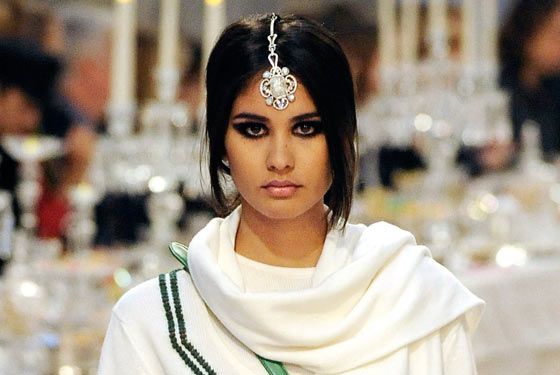 Ashika Pratt
Pratt, 21, is half-English and half-Fijian Indian, hails from New Zealand, and has already covered two issues of Indian Vogue (April 2010 and April 2011).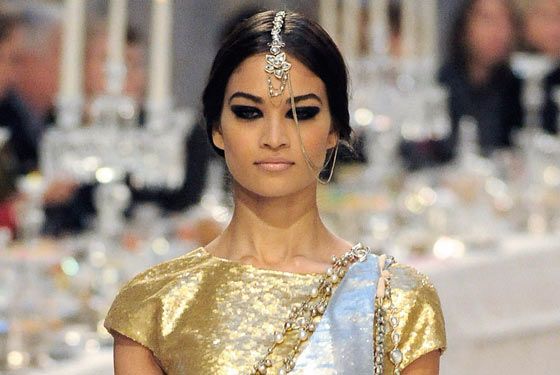 Shanina Shaik
A few weeks ago, Shaik told us she'd love to "explore high-fashion modeling" after her recent turn down Victoria's Secret catwalk — and she's done it. Shaik is part Pakistani, Saudi Arabian, Lithuanian, and Australian.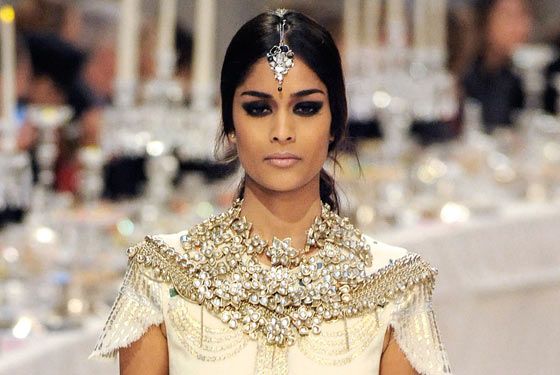 Alyssah Ali
With a current cosmetics campaign contract with Chanel, Ali rightfully made an appearance in the house's pre-fall show. The 21-year-old has Indian and Spanish roots.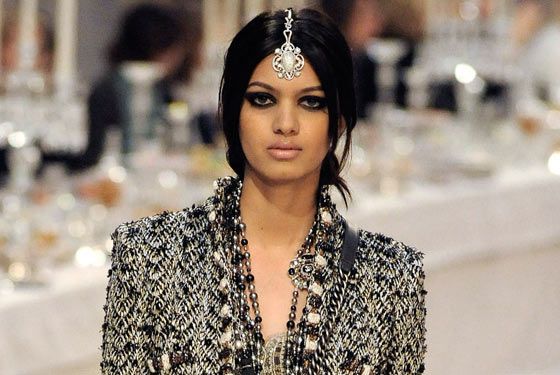 Jyothsna Chakravarthy
Already well-established in India, Chakravarthy was featured on Indian Vogue's August 2009 cover, alongside top Indian model, Ujjwala Raut.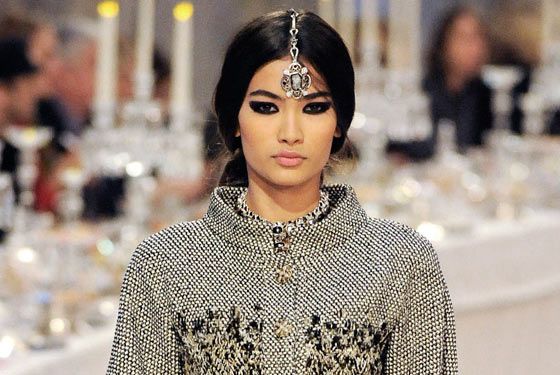 Kelly Gale
Kelly Gale, 16, is half-Indian, half-Swedish. The rising star previously walked in Alaïa's fall 2011 couture runway; this time around, Gale walked liked a pro alongside vets like Stella Tennant.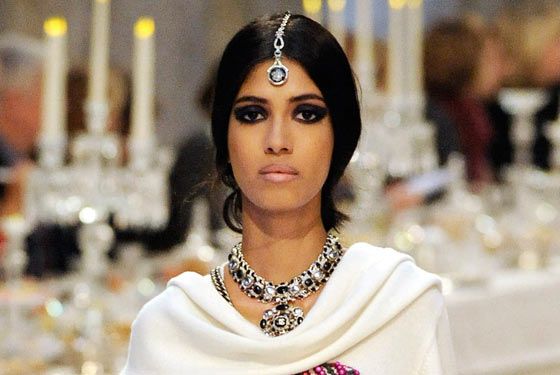 Smita Lasrado
Lasrado, who is from Mumbai, has modeled for Vivienne Westwood's fall 2009 and spring 2010 shows in Paris. She has also graced the covers of numerous Indian publications, such as Marie Claire and Elle.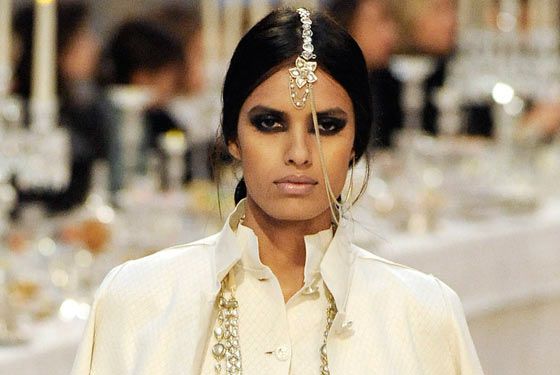 Lakshmi Menon
Arguably, India's most well-known model working today, Menon has starred in campaigns for Givenchy, Hermès, and MaxMara. This marks the first time Menon has walked for Chanel, though.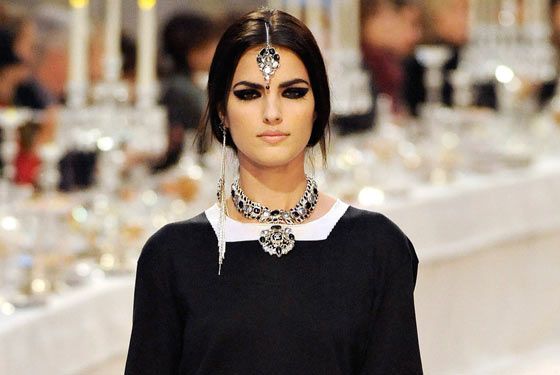 Liza Golden
A current face of Armani Exchange, U.S. —  Golden, 22, is half-Indian, half-American.