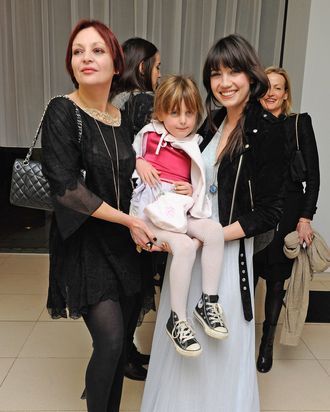 Pearl, Betty, and Daisy Lowe.
Photo: Dave M. Benett/Getty Images
Pearl Lowe, Daisy's mom, says she hopes her youngest daughter, Betty, will choose a different career path. "I hope she doesn't follow in Daisy's footsteps, if I'm being honest. There's a lot of pressure in modelling, and unknowns," she told the Telegraph. "I want her to do something else like be a doctor or a lawyer. I just want her to have a kind of secure job." Don't we all, Pearl, don't we all.