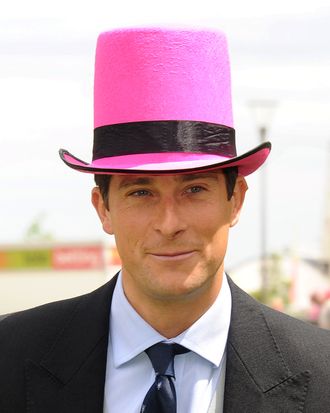 Bear Grylls in a pink top hat; not his Dockers ad, obvs.
Photo: Stuart Wilson/Getty Images
Man vs. Wild star and explorer Bear Grylls signed a one-year deal as the face of Dockers' new campaigns. His first set of ads — many of which were shot in the wilderness of Central Park — will debut in February as part of a sustained media and marketing push. Says Grylls, "my schedule means I want khakis that I don't worry about." Apparently, Dockers are those khakis. It certainly would be irritating to have to stop and consider your pants while you're scaling a glacier or preparing to fight off a pack of wild boars.