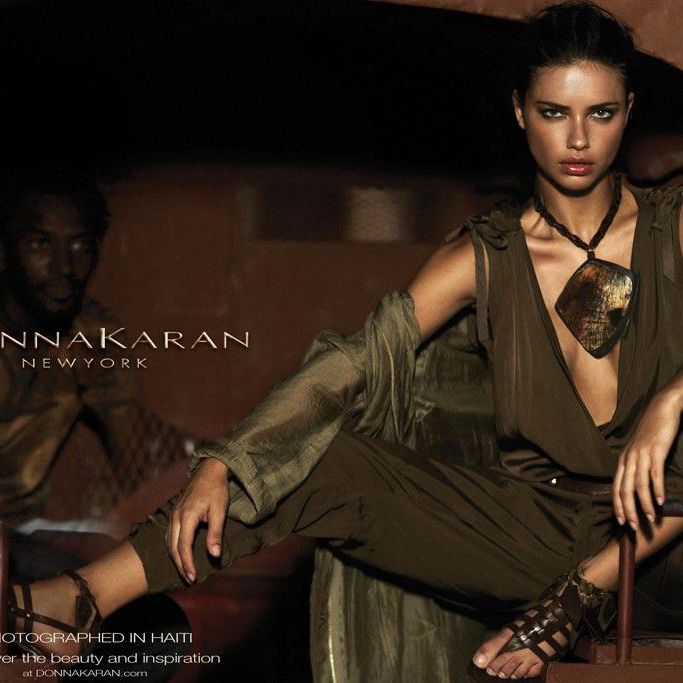 The ad campaign in question.
Donna Karan's spring 2012 ads were inspired by the designer's extensive charity work in Haiti, where the campaign was also shot. Photographed by Russell James, one image depicts Brazilian model Adriana Lima sitting in the foreground while two Haitian people lurk behind her in the shadows. It's a striking picture, to be sure, and Karan told WWD that it was inspired by the work of Haitian artist Philippe Dodard, who's known for his sculptures and abstract paintings of human figures. As for tapping Lima, who Karan's never used before, the designer said, "She shows the heart and soul of Haiti."
But some folks have taken issue with the campaign, and the aforementioned image in particular, since it portrays Haitian people hidden in the background while Lima reclines seductively in her expensive clothes. A Huffington Post commenter complains, "Using the downtrodden as props for high-fashion shoots smacks of completely insensitive imperialistic attitudes." Others have simply pointed out that the contrast between Haiti's extreme poverty and Karan's expensive, high-fashion clothing is inappropriate. Thoughts?