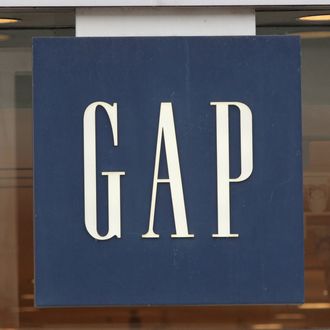 CHICAGO, IL - OCTOBER 13: A sign hangs above the entrance of a GAP store on October 13, 2011 in Chicago, Illinois. Gap Inc. plans to reduce the number of Gap brand stores to 700 in North America, closing roughly one-third of their existing stores by the end of 2013.
Photo: Scott Olson/Getty Images
Gap.com was ranked one of the worst online retailers in customer satisfaction this holiday season in a new study released by research firm Forsee. It was second worst only to Overstock.com. J.C. Penney's website, QVC.com, and Amazon (which came out on top for the fourteenth year in a row) were ranked the best. Maybe you shouldn't return that Sasha Pivovarova sleepwear after all — it might not be worth the hassle.