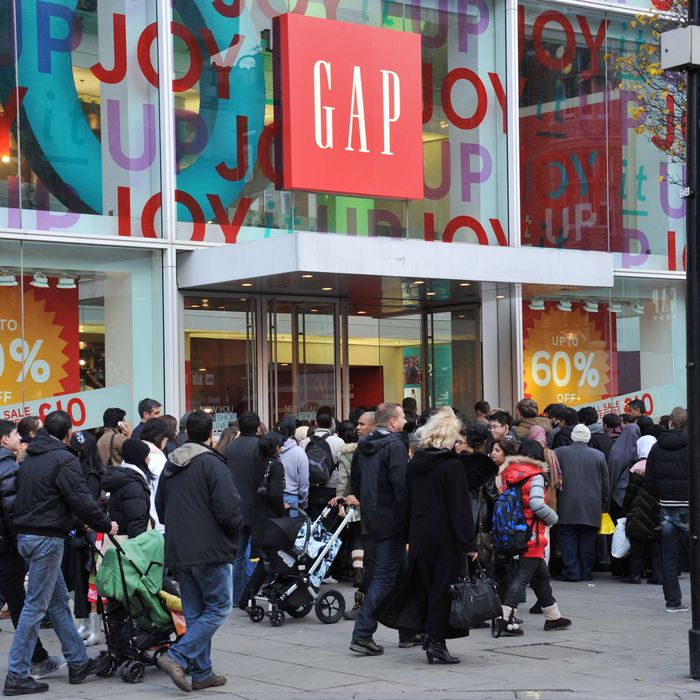 Proof.
Photo: Stuart Wilson/2011 Getty Images
If you're currently in your office, you've surely noticed by now that you're in the minority. What's more, if some of your co-workers have managed to straggle in, most of them have probably spent a good portion of today shopping online (ahem). As for all of you who aren't "working" right now, odds are that lots of you are "running errands," and by that we mean buying outstanding items from your Christmas lists. According to a new poll by Customer Reports, 40 percent of Americans will shop this week; of that percentage, 47 percent will redeem gift cards, and 31 percent will exchange unwanted Christmas gifts. A full 82 percent of those people plan to shop for themselves. Because giving season is over, people! 
While sales figures from this past weekend haven't been added up yet, WWD says that they're good — not knock-your-socks-off great, but certainly respectable (as opposed to all the non-shopping that happened during last year's snowpocalypse). So far this holiday season, there's been a modest 3 percent increase in U.S. retail sales over last year. In more encouraging news, the Guardian reports that shoppers in London spent over £15 million (about $23 million) during just the first three hours of December 26 alone. We'll be getting more precise sales figures as the week progresses, so go forth and do your part.