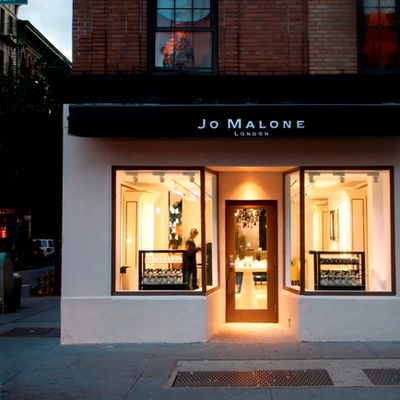 Photo: Courtesy of Jo Malone
English perfumer Jo Malone London opened its third stand-alone shop earlier this month in the West Village, showcasing a huge collection of unisex colognes, body creams, shower gels, lip balms, and candles. In the back of the store is a tall bar with a comfy stool where, if you stop by on a busy Saturday afternoon, someone will wrap your hands in warm towels and then massage them with sweet smelling creams. (During the holidays, you can use your newly softened, relaxed hands to sip tea and munch on biscuits.) Once you've settled, a barista of smell will have you sniff beautiful apothecary bottles full of things like Jasmine and Musk to help you figure out what scent suits you best. Jo Malone fragrances are designed for layering — try a squeeze of Pomegrante Noir, say, over a drop of Lime Basil Mandarin. The idea is that no combination of Jo Malone colognes is capable of clashing. Click ahead for look inside the sleek new shop.
Jo Malone, 330 Bleecker St., at Christopher St.; 212-242-1454.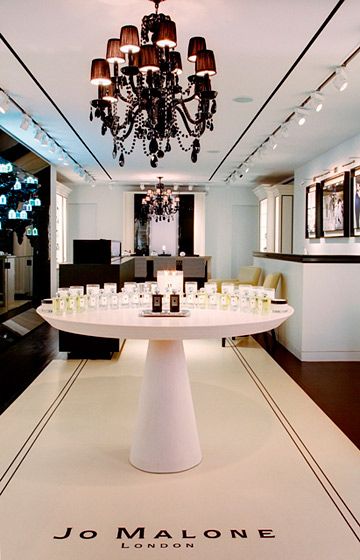 Jo Malone London
In the center of the store is a fragrance arc. The full range of colognes is arranged according to type: citrus, light florals, florals, and spice.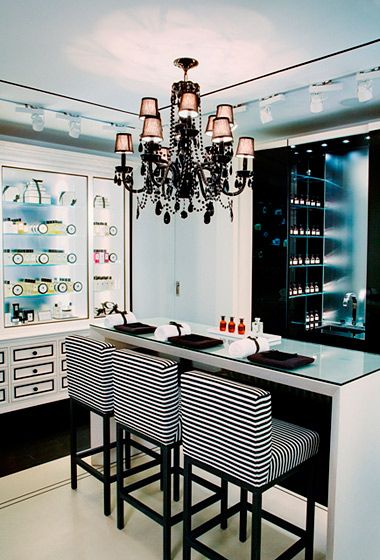 Jo Malone London
Striped stools at the tasting bar, where the free hand and arm massages happen.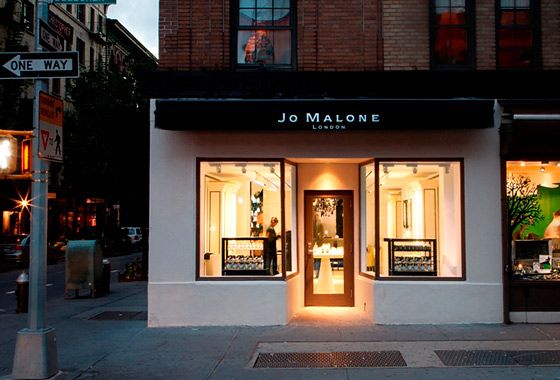 Jo Malone London
The storefront at the corner of Christopher and Bleecker Streets in the West Village.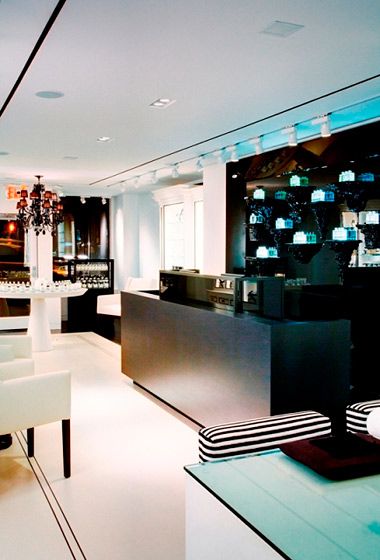 Jo Malone London
The black and white interior was designed by James Gager.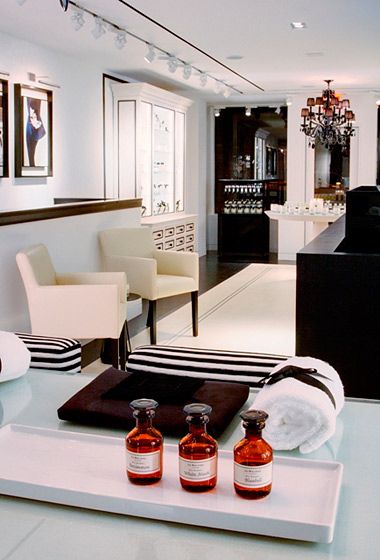 Jo Malone London
The store is comfortable; the goal was to create an environment that is at once homey and British.