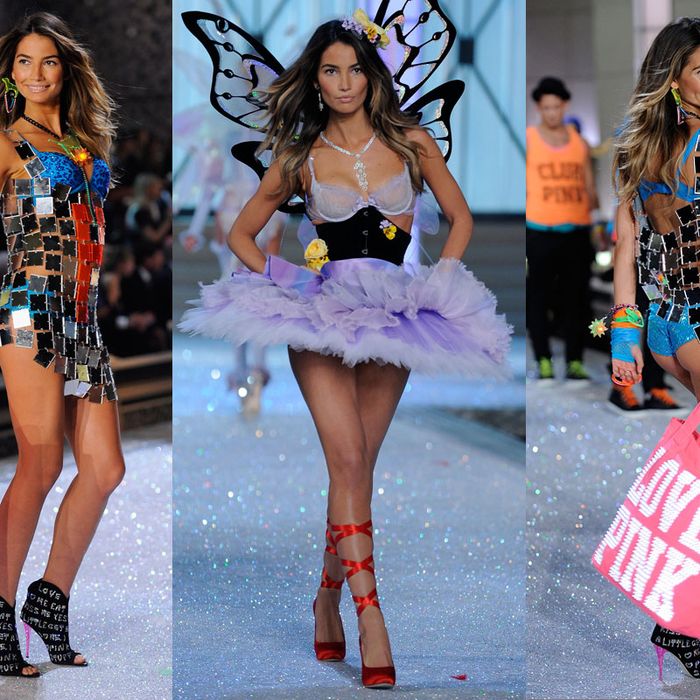 Lily, reportedly at least one month pregnant at the Victoria's Secret Fashion Show.
Model Lily Aldridge is reportedly three months pregnant with her first child, which means that Alessandra Ambrosio wasn't the only pregnant woman to look impossibly slender and jiggle-free in the Victoria's Secret Fashion Show last month. Like Ambrosio, Aldridge got to wear (relatively) covered-up outfits that didn't show her bare belly on the runway. We can surely expect inhumanly gorgeous babies — and, of course, miraculous post-baby bodies — from them both. Aldridge married Kings of Leon band member Caleb Followill in May. 
Update: Followill and Aldridge have officially confirmed the pregnancy.
Related: Alessandra Ambrosio Is Four Months Pregnant