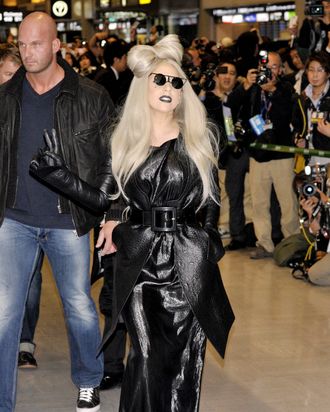 A very Gaga grimace.
Photo: Jiji Press/AFP/Getty Images
Lady Gaga arrived in Tokyo yesterday, dressed all in black. She wore a floor-length draped dress, a sharply tailored long coat, a chunky belt, gloves, and oddly framed sunglasses. (Her shoes aren't visible, but are certainly platform heels.)
Gaga has surely worn similar looks before. Is a little bit of fashion recycling, particularly in garbage-style fabrics, okay?