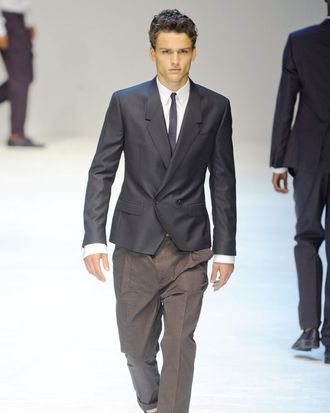 Male model Simon Nessman in Dolce & Gabbana's spring 2012 show.
Photo: Alessandro Lucioni
While the luxury womenswear market is growing at a solid rate of around 8 percent annually, consultants at Bain estimate the men's market to be growing at about 14 percent per year. This is thanks to emboldened fellows in emerging Asian markets, where three out of every four Chinese luxury-goods buyers are male. The menswear industry is currently valued at $240 billion, and still considered undeveloped by consultants.