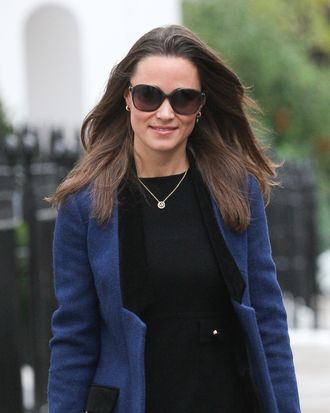 Pippa Middleton.
Photo: Alex Moss/2011 Alex Moss
This Christmas will be Kate Middleton's first as an official member of the British royal family. Protocol dictates she must spend the holidays with her new in-laws at Sandringham Palace, where she'll need lots of clothes. But so that Kate won't miss her own family's festivities too much, her sister Pippa has also reportedly been invited along to the royals' traditional pheasant shoot on Boxing Day. Pippa is said to have practiced her marksmanship skills to make sure she can keep up, and can surely add some anecdotes from the palace's hospitality to her forthcoming party planning book.
This means two times the Middletons in tweed, hunting caps, and wellies over the holiday break — a gift in itself for the rest of us.