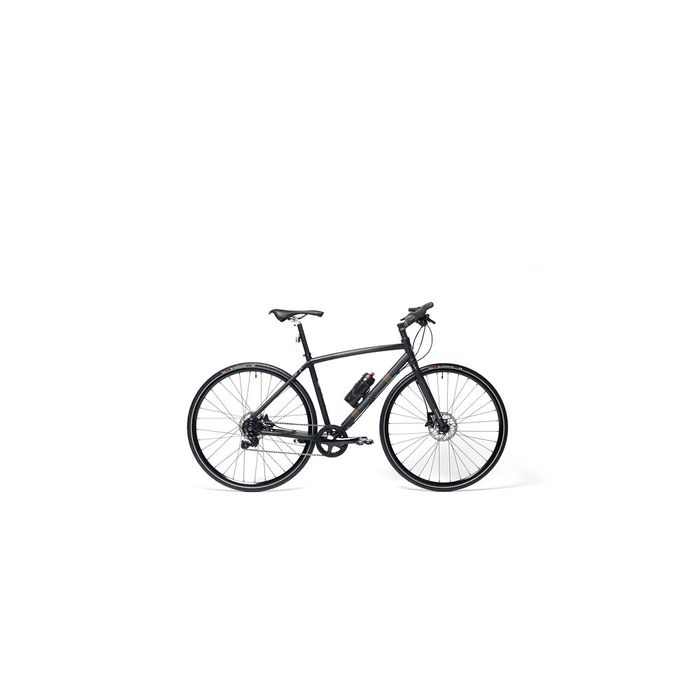 Gucci's $14,000 'urban bike.'
Gucci designer Frida Giannini created two bicycles for Italian bike manufacturer Bianchi. The black carbon-fiber off-road 'urban' model (pictured) retails for a cool $14,000, but if that's a stretch, for $6,200, you can get a single-speed option for quick rides across the cityscape and other, flatter lands. And surely that's the better bet, because what's the point in riding a Gucci bike on remote trails and mountains where they'll likely not be many people around who'll recognize the green-and-red stripes?
To round out your look, you may also enjoy the Gucci-branded shiny silver helmet, knitted riding gloves, and plastic water bottle.