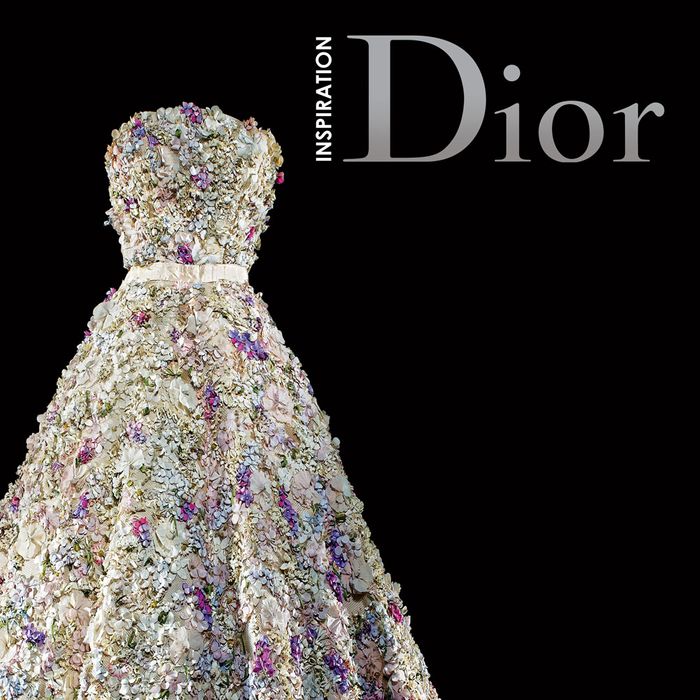 Couv_DIOR_gris_VA.indd
Photo: Poste22
Abrams Books's newly released Dior Inspiration takes a close look at some of the house's greatest collections over the years, and reveals a  glimpse at the influences behind them. The subject material spans decades (and designers), including everything from Christian Dior's 1947 New Look to  John Galliano's Russian-inspired spring 2002 couture show. And the references run the gamut, with Japanese artist Katsushika Hokusai's The Great Wave Off Kanagawa and Russian painter Kazimir Malevich's Woman with a Rake both playing muse (points to the person who can guess for which shows and seasons without clicking into the images ahead). See a selection of looks and the works that inspired them in our slideshow.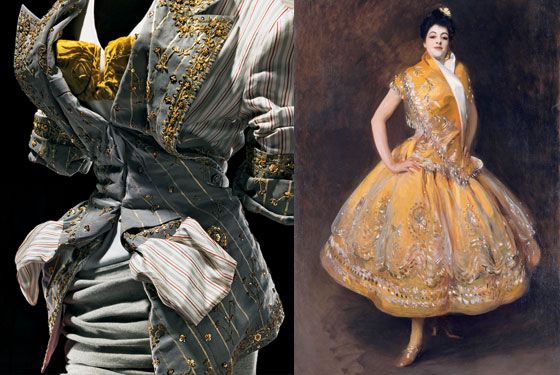 Embroidered grey pinstriped jacket worn over yellow velvet bra, fall 2003 couture collection (left). John Singer Sargent (1856-1925), La Carmencita, c. 1900. Oil on canvas. Musée d'Orsay, Paris. (right).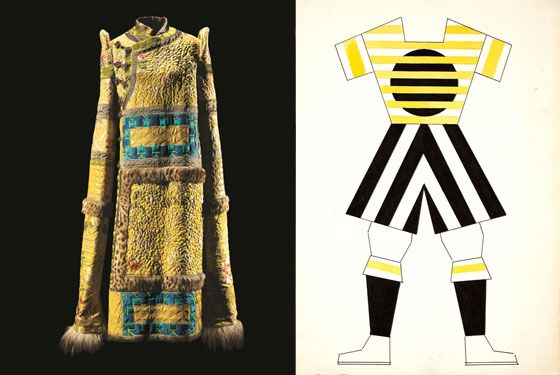 Embroidered yellow silk coat with long, fur-trimmed sleeves, spring 2002 couture collection (left). Varvara Fiodorovna Stepanova (1894-1958), Casual Female Dress Design, 1923-1924. Paper, Gouache, India Ink, Pushkin Museum of Fine Arts, Moscow (right).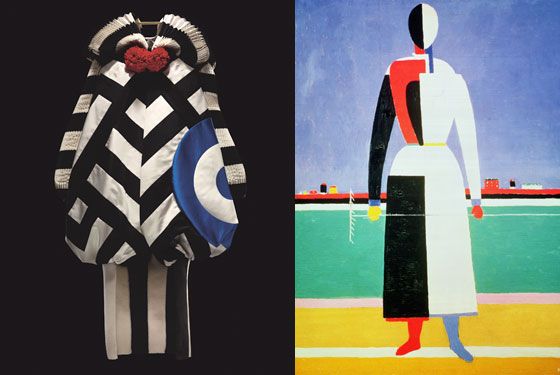 Black-and-white silk faile coat worn over a white leotard and black-and-white white linen skirt, spring 2002 couture collection (left). Kazimir Malevich, Woman with a Rake, c. 1928-1932. Oil on canvas, Tretyakov Gallery, Moscow (right).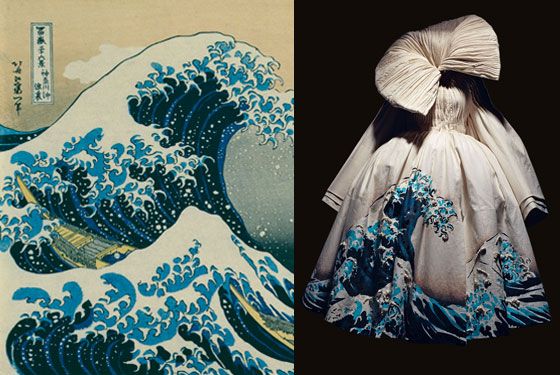 Katsushika Hokusai,The Great Wave Off Kanagawa, from Thirty-Six Views of Mount Fuji, 1830-32. Nishike-e print, Musée Guimet des Arts Asiatiques, Paris (left). Hand-painted, embroidered white linen Suzurka-San coat, spring-summer 2007 couture collection (right).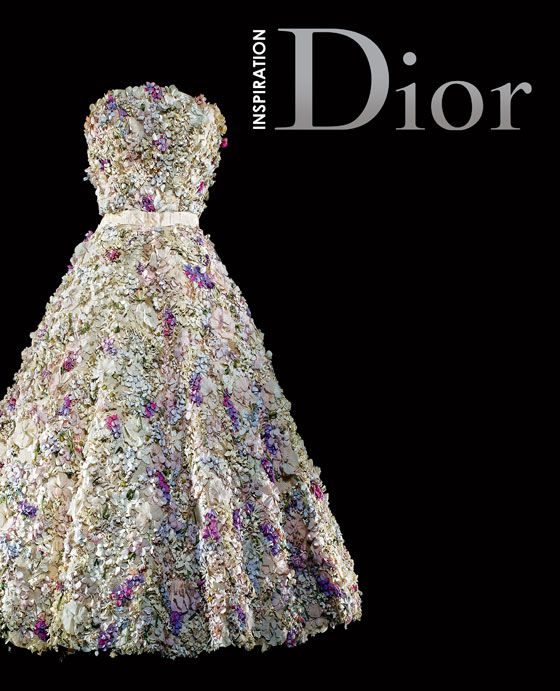 Cover shot.