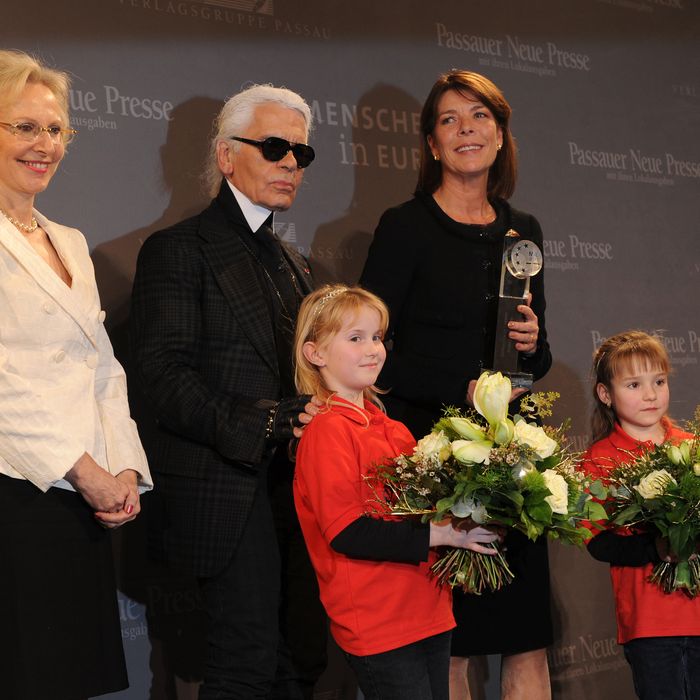 Angelika Diekmann, Karl Lagerfeld, Princess Caroline of Hanover, and rightfully terrified young'uns.
Photo: Hannes Magerstaedt/Getty Images
Karl Lagerfeld presented a prize to Princess Caroline of Hanover for her charity work at yesterday's Menschen In Europa Awards, and two flower-bearing children* joined her onstage to accept it. As you can see here, Karl actually touched one of them — with the tips of his fingers — although he looks none too pleased about it. 
* This post has been changed to show that these children are not Princess Caroline's daughters.