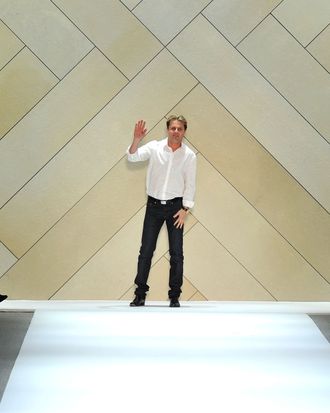 Designer Adam Lippes.
Photo: Stefan Gosatti/Getty Images
In the wake of yesterday's announcement that apparel group Kellwood Co. has dropped Adam from their portfolio of brands, it's been reported that Stephen Walmsley, the group's vice-president of business development, is also leaving. His supposed departure is a sign of more changes to come at Kellwood, who lost its former CEO Michael Kramer to JCPenney last month. Both Kramer and Walmsley were responsible for Kellwood's acquisition of a number of contemporary sportswear brands over the past few years, including Adam and Rebecca Taylor. Adam's future is still up in the air; WWD reports that the label is looking for a buyer.