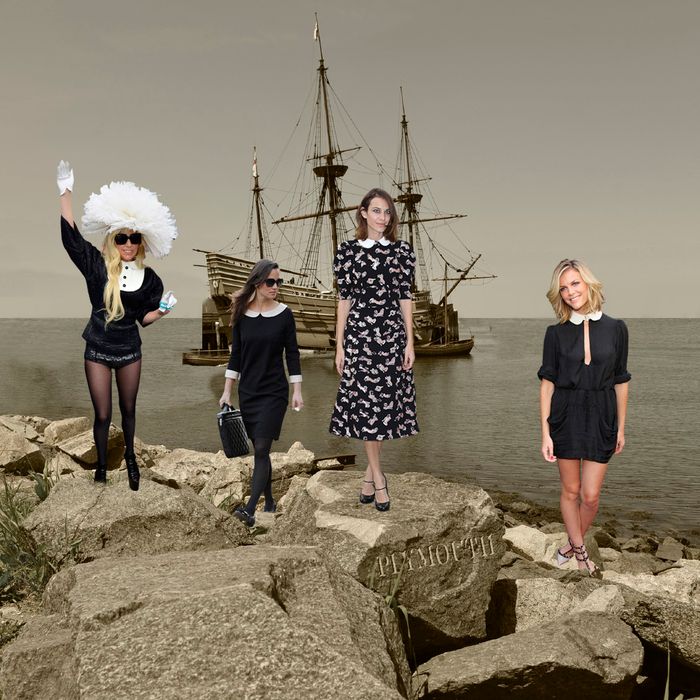 Thanksgiving may have left more of an impact on your fat-cell quantities than your wardrobe — but not for celebrities! Those who are not allowed to get fat are left observing the holiday, or history more generally, through dress. Those we rely on to be fashionable have embraced the Peter Pan-collar trend, not with green tights and loincloths (which has so been done), but with contrasting dresses, usually in black. And so Hollywood, Manhattan, and other places celebrities congregate have become their own little Plymouth Rocks, where the famous are not fleeing religious persecution, but, by seeking renown, invite other kinds of judgment. Review the pilgrims of today, our Millennial pilgrims, in the slideshow.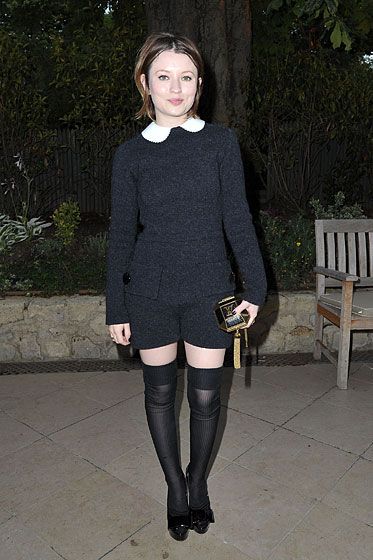 Emily Browning
A slightly naughty, yet conservative (woolen!) take on the colonists.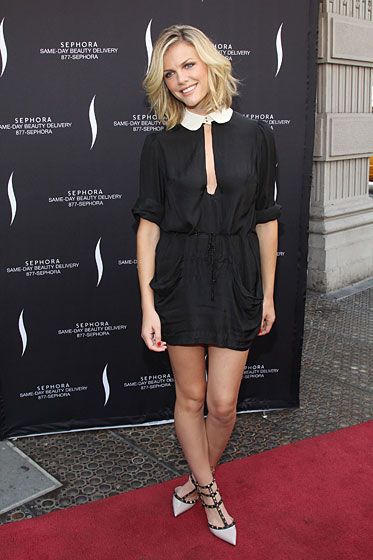 Brooklyn Decker
Decker, who is hot and therefore owes it to everyone (but mostly herself) to be overtly sexy at all hours of the day, managed to do so even with this pilgrim dress that she smartly paired with flats. The key is the keyhole, obviously, which may be less fitting for a key than for an entire bicycle, but somehow manages to be a little bit subtle.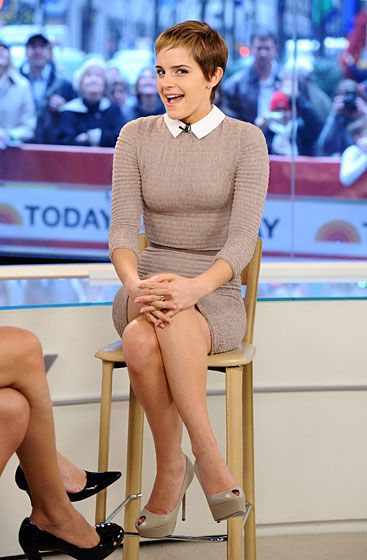 Emma Watson
Daytime talk-show pilgrim! Emma Watson wore a collared Carven dress to gab with Kathy and Hoda. It's a nice, conservative look, though the color of cooked veal may not be ideal for her.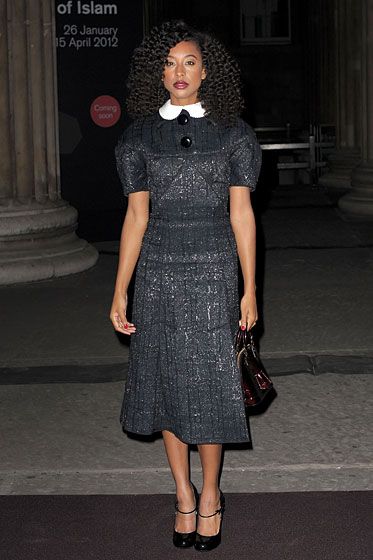 Corinne Bailey Rae
Perhaps in homage to ye olde pilgrims who could only bring so much with them to this land, Corinne spared her Louis Vuitton dress any accessories.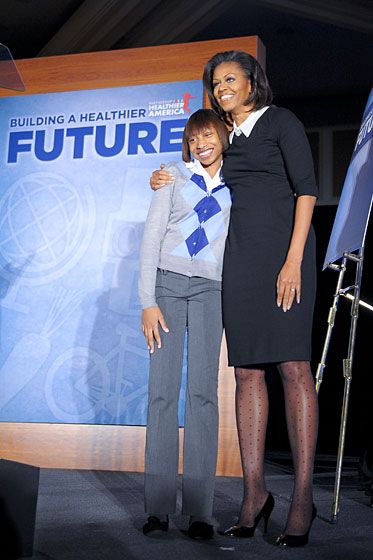 Michelle Obama
As a symbol of America, Michelle's pilgrim dress was only a matter of time.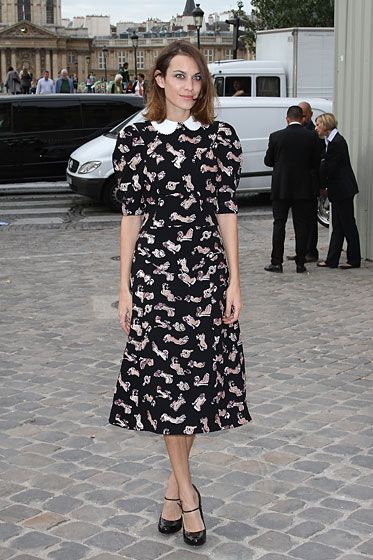 Alexa Chung
When she made the pilgrimage to Paris for the show season, Alexa Chung brought the colonial spirit to the spring 2012 Louis Vuitton front row.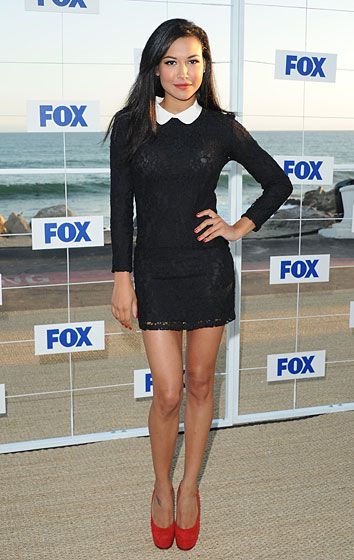 Naya Rivera
The signs in the background say "FOX" but… television show or nightclub? Your gut knows the truth.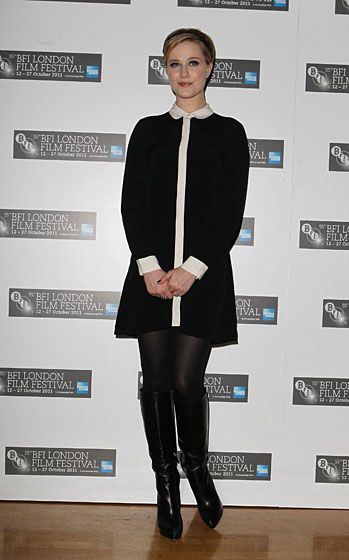 Evan Rachel Wood
Legit pilgrims would have agreed with her boots and sense of modesty, but do you?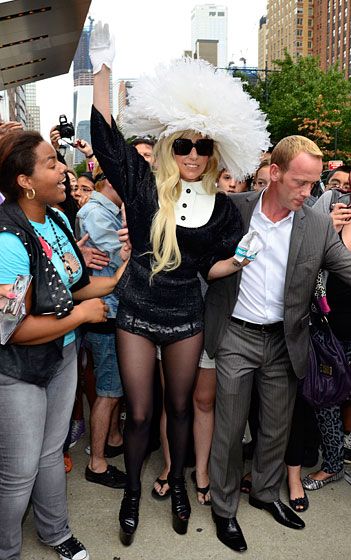 Lady Gaga
"This land is not your land, this land is my land! Though small children might find spots to settle in my hats."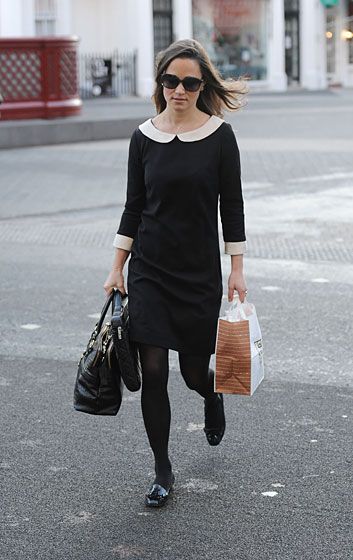 Pippa Middleton
She's probably thinking that even when she dresses as plain and depressed as this, the photographers won't get the hell out of her face.