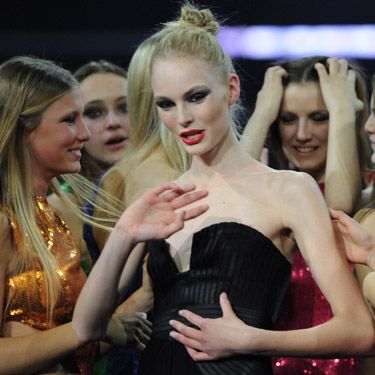 Del528564
Photo: PETER PARKS/2011 AFP
Yesterday in Shanghai the Elite Model Look competition was won by 15-year-old Julia Schneider from Gävle, Sweden. The contest, you may remember, used to be the subject of a riveting documentary-style show on either E! or the Style network years ago, and is probably the biggest in the world for modeling; past contestants have included Gisele, Alessandra Ambrosio, Cindy Crawford, and many more top models working today. The event is an odd one, part modeling battle, part musical extravaganza, part pageant, only the only talent the models must exhibit is fancy runway walking, rather than singing or playing an instrument or juggling or whatever it is the Miss America girls do these days (text super-fast, like?).
Sadly for the winner, she's already drawing criticism for her weight, and she does look quite thin, yes, but most important for this contest: modelesque. See her, Kylie Minogue, and the other contestants in the slideshow.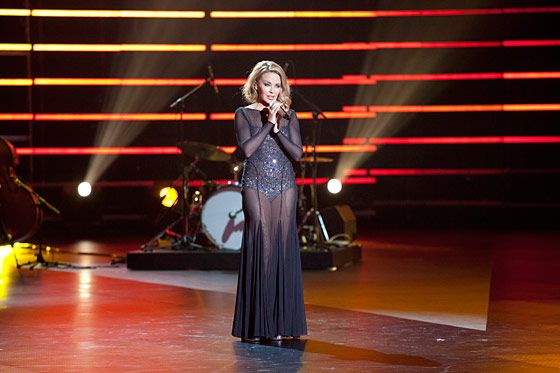 Kylie Minogue
The fabulous Kylie performed in her bathing suit and cover-up, so, you know, half the usual pageant outfit.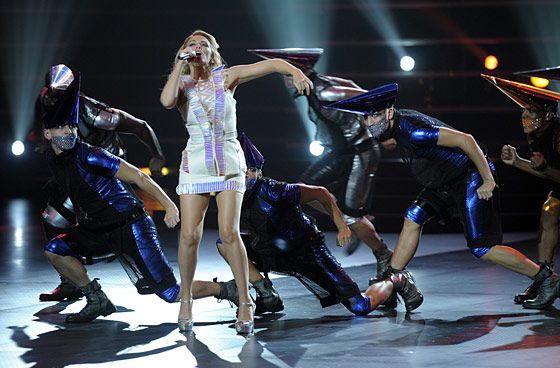 Kylie Minogue
But there was much time for futurism! And what appear to be sheer men's shorts!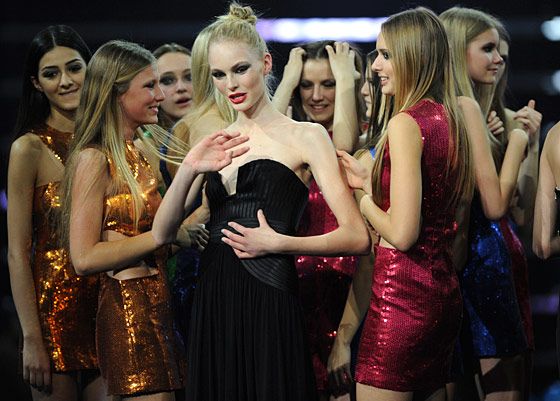 Winner Julia Schneider
The Daily Mail has a nice (read: dick) story about how Julia is too thin. Well, one, she's 15, so she could be naturally so. But also, this is fashion. Have they seen a fashion show in the past ten years? Because this is what the girls look like.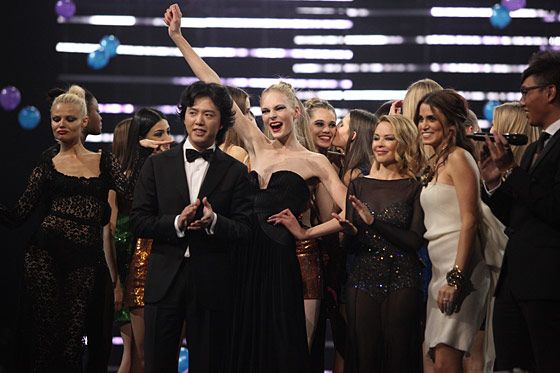 Classical Pianist Yundi Li with Winner Julia Schneider
Let no one say this event lacked culture.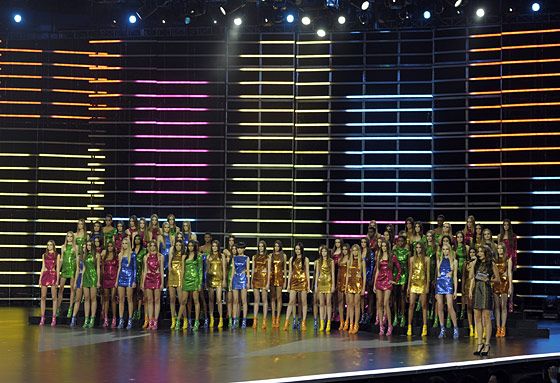 The Contestants
Or dresses made of candy wrappers.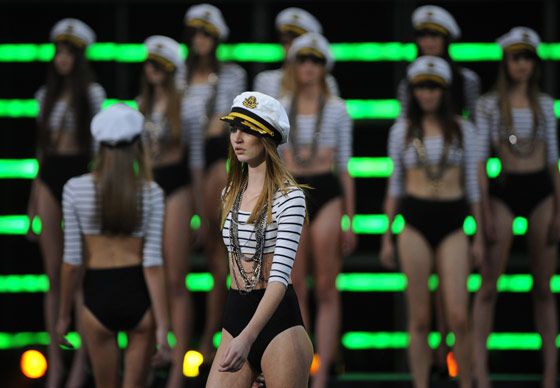 The Contestants
Or many clones of Rihanna's next "walking to her car" look.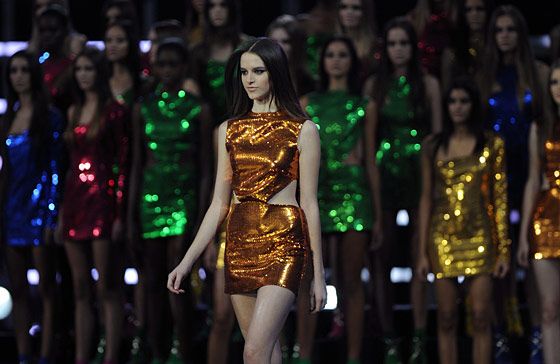 More Contestants
Evidently, contestants had to model these get-ups, which must have been hard when it sometimes seemed like the shiny stuff was modeling them.
A Video Montage!
In case you need moving visuals to understand all this, here is the video teaser for this year's contest.