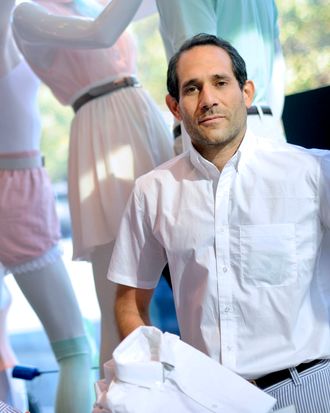 Dov Charney, looking almost happy.
Photo: Bloomberg/2010 Bloomberg
Starting in August 2010, the L.A. regional SEC commission began investigating American Apparel for a number of seemingly shady financial dealings. They issued another subpoena last May when a former employee complained about the company's accounting practices. However, it appears they're now off at least one shit list: The SEC told the company that they wouldn't take any enforcement action. This is obviously good news for American Apparel, which is making slow but steady progress back from the brink of bankruptcy.