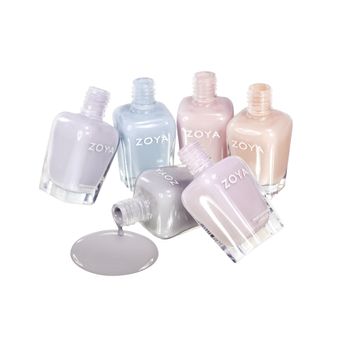 Photo: Don Bensman Jr./?2011 Don Bensman Jr.
After a season of dark scarlet and charcoal gray nails, Zoya's winter polish collection offers a refreshing change of pace.  The cool range of toluene-, formaldehyde-, and DBP-free lacquers features six rich, neutral shades, from the nude-tone Avery to the beige-lavender Kendal. Though the colors appear similar to two of Essie's winter hues in the bottles (Brooch the Subject and Bangle Jangle), Zoya's polishes have a creamy, opaque consistency, as opposed to Essie's barely there sheerness. Zoya trumps other brands' pastels in lasting power as well — two coats will last for two weeks without chipped tips, even after a slapdash DIY manicure.
Zoya Winter Neutrals collection, $8 each or $48 for six-shade sampler online.