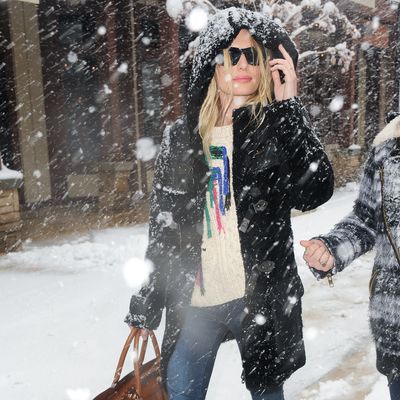 PActress Kate Bosworth enters the AP portrait studio on January 21, 2012 in Park City, Utah.
Photo: Ray Tamarra/Ray Tamarra
At Sundance, which has officially wrapped, there are two factors when it comes to dressing: the cold and the need to sell a movie. This means a precarious balancing act between looking like you're not trying at all (appearances should not take precedence over art!) and pulling it together later on to underscore to potential buyers, that, yes, you are attractive and marketable! Click through to see all the best low- and high(er)-maintenance looks from the festival.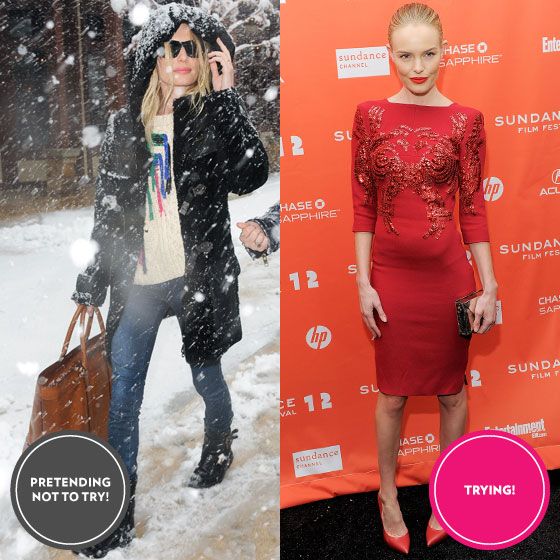 Kate Bosworth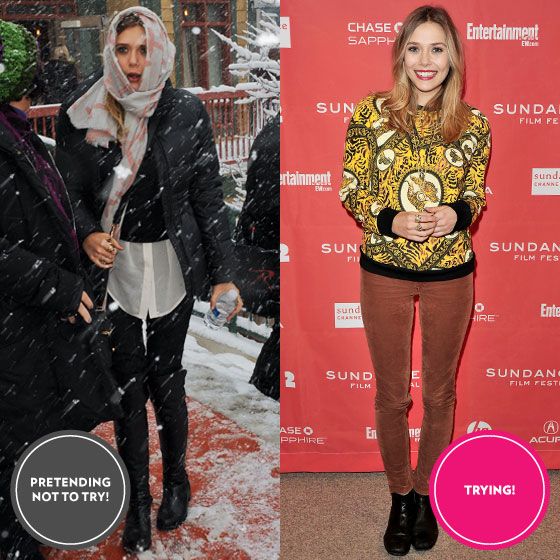 Elizabeth Olsen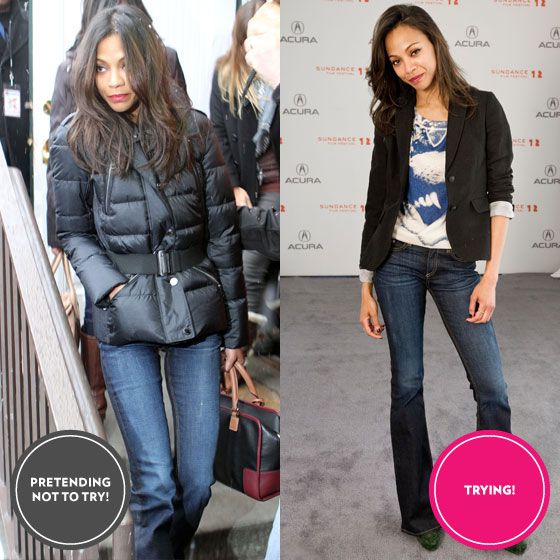 Zoe Saldana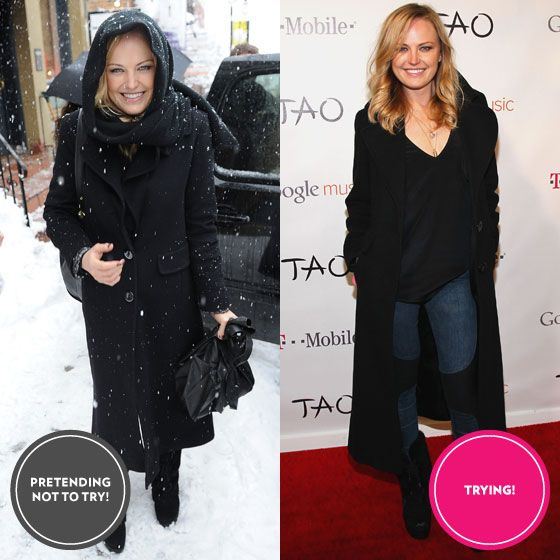 Malin Ackerman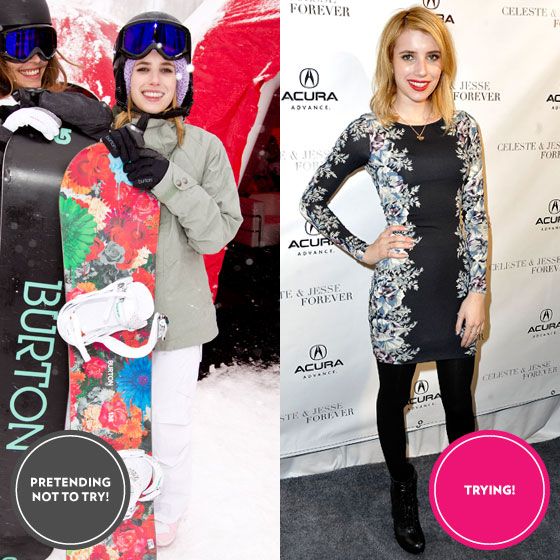 Emma Roberts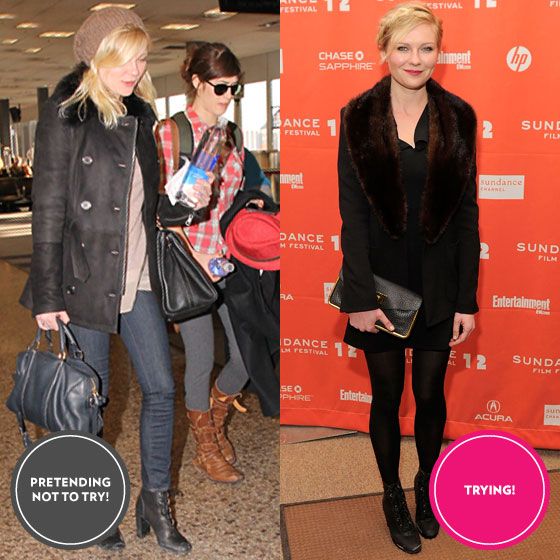 Kirsten Dunst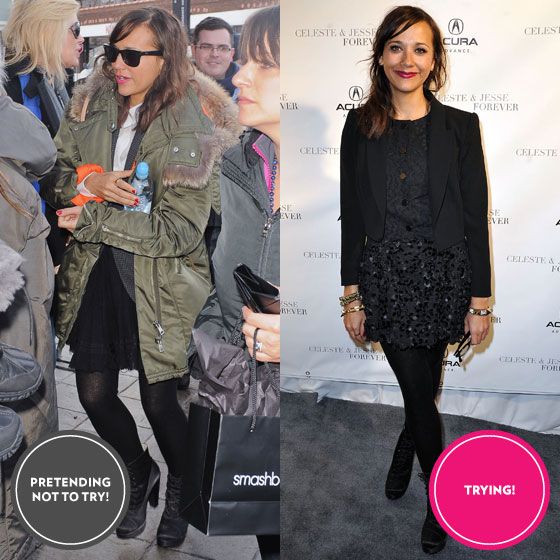 Rashida Jones