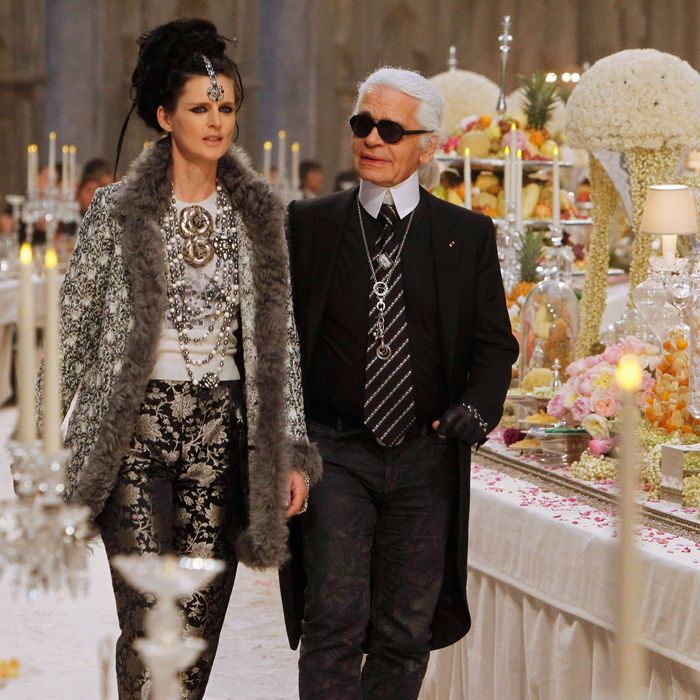 Karl with Stella Tennant on the runway of his pre-fall show.
Photo: Eric Ryan/WireImage
Of all the fashion shows in the world, invites to anything Chanel and anything couture are among the most coveted and fabulous, to say nothing of the Chanel couture show itself. This season, sources tell us, getting a seat at the show, which walks Tuesday at the Grand Palais in Paris, will be much more difficult than it usually is, since only ten people from U.S. outlets will be able to fit in the audience at each of the two shows. That's just twenty seats for us Americans, which has made some editors, who don't get to go, a little upset. Restrictions in seating, always a highly delicate and stressful operation no matter the show, are reportedly owing to the show's large set, which is said to be more extravagant than anything Karl Lagerfeld has done yet. (And he has been pretty extravagant.) But anyway, as long as you're not planning to attend couture and don't have sensitive feelings about not going, this ought to make next week's couture show more spectacular than ever.