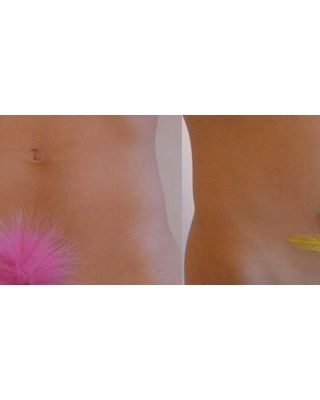 Last week, former Real Housewife of New York Cindy Barshop made headlines around the globe with the launch of her "fox fur bikini" treatment, which involves gluing pieces of fur to a waxed vaginal region. Cindy had said she was using fox fur that had been dyed red and pink for the treatment, but after widely covered outrage from PETA over her use of real fur and an e-mail campaign trying to convince her to go faux, she's decided to make the switch. She wrote in an e-mail to at least one person who wrote her to complain:
I respect and value your opinion and was moved by your determination in what you believe in. I have every intention to fix this by re-introducing the Foxy Bikini with Faux Fur. Lots of love and positive energy to you and your cause.
And, we might add, to the waxed and glued vaginas of this world.
Earlier: Former Real Housewife Cindy Barshop Explains, in Detail, Just How Her New Real-Fur and Feather Vaginal Decorations Work