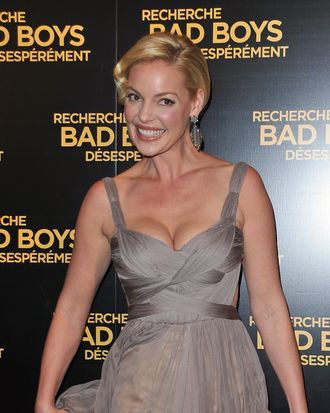 In terms of posing, not much has changed.
Photo: Pascal Le Segretain/Getty Images
At today's taping of Anderson Cooper's talk show, Katherine Heigl was informed that she had something in common with her host: They were both child models for Macy's! "I'm embarrassed to even talk about this," said Cooper — though he obviously wasn't, because he then showed a cute photo of his 8-year-old self modeling a jacket. He adds, "Child models have to do the stupidest poses." Heigl can totally relate. "It's brutal. And you understand it, even when you're nine, you're like, 'This is silly and lame,' and they're like, 'No no! It's adorable!'" And then they both did mock child-modeling poses, which were silly indeed.