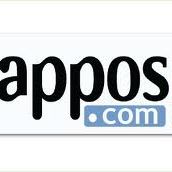 Many of you probably read the news of Zappos being hacked yesterday and thought, "Phew, good thing I don't have any of my information saved on there!" Then, around 6 p.m., you received an e-mail from Zappos (via your old college e-mail address) informing you that your contact information (three apartments ago) plus the last four digits of your credit card (but goodness knows which one) might have been leaked. And then you remember those sneakers you ordered on Zappos your senior year. But worry not! Zappos has already "expired" your account, and your full credit card information wasn't accessed by whoever hacked the site. So all you really need to do is reset your password and get on with your life. Zappos also recommends that you take the following precautions:
We also recommend that you change your password on any other web site where you use the same or a similar password. As always, please remember that Zappos.com will never ask you for personal or account information in an e-mail. Please exercise caution if you receive any emails or phone calls that ask for personal information or direct you to a web site where you are asked to provide personal information.
So basically, just remind your mom again that she doesn't need to open every single one of her e-mails.