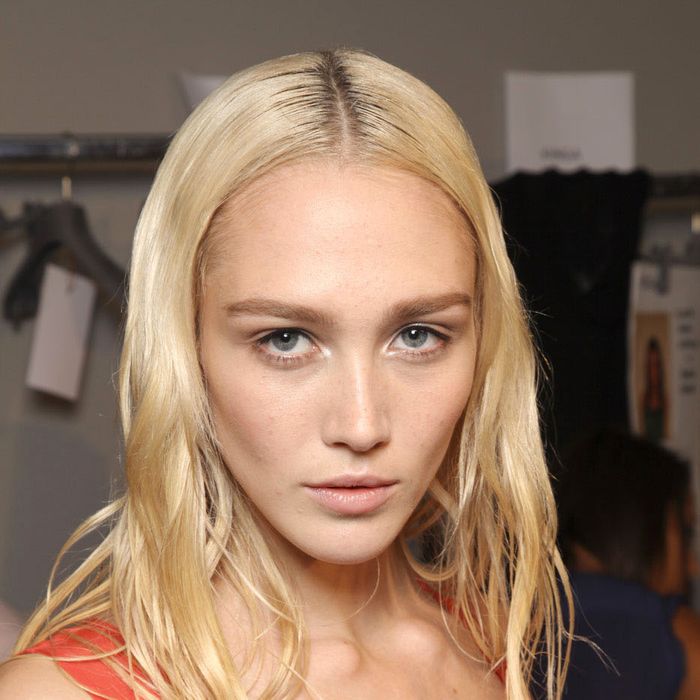 If you blinked, you might have missed newcomer Caitlin Lomax on the spring 2012 runways. After she walked Chanel's fall 2011 couture show in Paris, the 20-year-old Australian booked a tight, exclusive lineup for spring 2012, modeling for Prada, Miu Miu, Loewe, and Louis Vuitton. Judging by that impeccable track record, two things are clear: Lomax has an in with stylist Katie Grand (who styles for the latter two shows) and casting director Russell Marsh (who until recently selected the faces for the former two shows). Most recently, the 5'10" model was styled by Katie Shillingford for the current issue of Dazed & Confused. We rang up Lomax as she was getting some R&R back home in Australia to chat about her secret beauty tips, what she doesn't like about her job, and more.  
Tell us a little about your childhood.
My childhood consisted of a lot of computer games, mostly The Sims. My parents thought I had a computer addiction. I was born in Townsville, but grew up in Bunbury, which is about two hours south of Perth. I floated between groups at school, but I used to spend a lot of time in the music room during lunch hour. I have a younger [18-year-old] sister Jordan, and my parents run the family business, a multimedia production company, back in Australia.
How did you get discovered?
My granny got me into modeling. At first, I didn't want to do it, but then I figured it was a good excuse to see the world. 
You walked in Chanel's fall 2011 couture show. How was it working with Karl?
Well, being that it was my first international show, I definitely wasn't expecting booking it at all. It was so amazing and Karl is actually really nice. Backstage was cool, even the toilets were in theme with the set! 
Did you pick up any beauty tips while backstage?
Yes, anything extremely flammable will take out hair extension glue. Also, wash your makeup off every night.
Make any new model buddies from the spring 2012 season?
Yeah, Madison Leyes, she did the Prada and Miu Miu shows with me. One time, during a late night fitting, we were talking about why Canadians and Australians get along so well [Leyes is Canadian]. We were so over being tired that she pretended to be a moose and I pretended to play a didgeridoo, and we realized they sort of sound the same, hence why we got along so well.
Do you work hard to maintain your runway physique?
Actually, I don't like exercising so I try to do things that don't feel like I'm exercising like, walking instead of taking the train or roller-skating.
What about your diet?
I'm vegetarian so that helps a lot. My favorite meal is the smoothie I have for breakfast. I usually mix in a heap of spinach, bananas, and strawberries.
Let's say you have the day off tomorrow, what would you do?
I'd probably sit in bed and watch movies all day; I haven't done that in a while.
Reading anything good lately?
I just finished reading The Basketball Diaries. It was so intense, but I liked it because I could picture some of the places they were talk about now that I've been to New York.
Any models you look up to?
I always wanted to meet Raquel Zimmermann because she is my idol, and then I met her during Fashion Week.
What's the most nerve-wracking thing about being a model?
You are always in the public eye and people are always watching.
Model Profile: Caitlin Lomax
Explore other rising stars (plus all the big names) in our extensive Model Manual, featuring runway pics, glamorous editorials, model bios, career timelines, and more.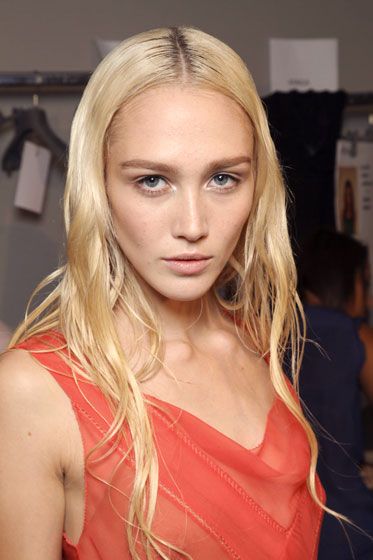 Backstage beauty shot at Alberta Ferretti in Milan.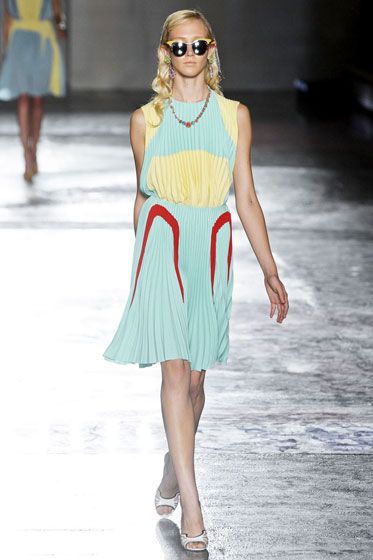 Walking the spring 2012 Prada show in Milan.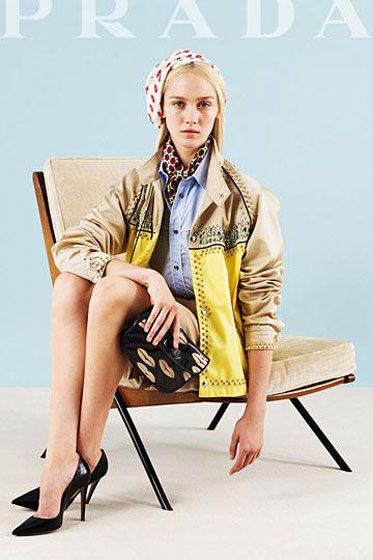 In the Prada resort 2012 look book.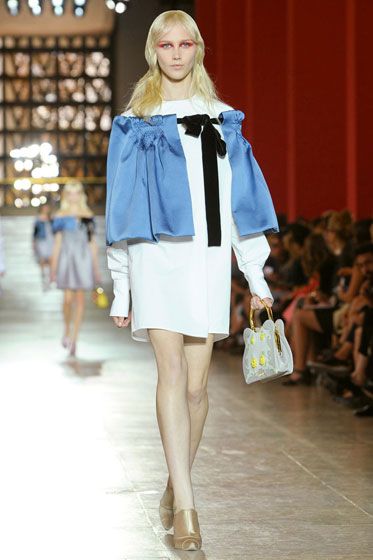 Walking the spring 2012 Miu Miu show in Paris.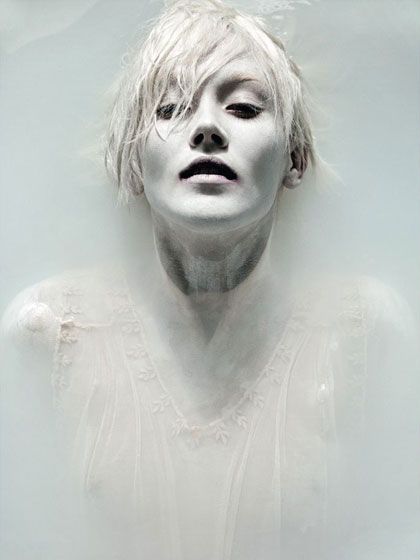 In the January 2012 issue of Dazed & Confused, photographed by Kacper Kasprzyk.