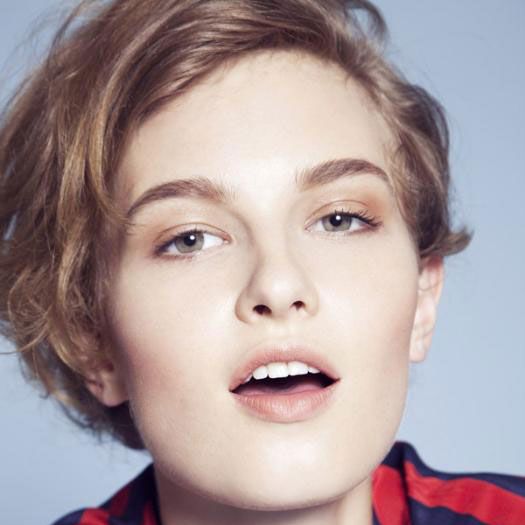 Hailing from Toronto, newcomer Madison Leyes is the latest Canadian to make waves in the modeling industry. The 19-year-old landed an exclusive catwalk deal for the spring 2012 show season, modeling on the Prada and Miu Miu runways in Milan and Paris respectively. But getting to that coveted exclusive wasn't easy. After several failed attempts at finding representation, Leyes took it upon herself to walk into Elmer Olsen Model Management (famous for launching the career of Daria Werbowy); she walked out with a contract that same day. Currently represented by Wilhelmina in New York, we met with Leyes to chat about working closely with Miuccia, her obsession with Buffy the Vampire Slayer, and more.
Tell me a bit about your childhood.
I was born and raised in the West End of Toronto. Where I grew up was just on the edge of a really nice area; I lived in the worst house on the best block. [As a child], I was completely out of control. I didn't have any sort of sense of embarrassment, so I would just do whatever I wanted to do. Once, in second or third grade, I was bored taking a test so I crawled around on the floor talking to other people.
You were discovered a few weeks before Fashion Week.
Right, in Toronto. I had actually been scouted before a few times, but whenever I would go into the agencies, I never got a positive reaction. Finally, I was fed up and went into Elmer Olsen, and he immediately said, "I believe we can do this."
So you actively sought out modeling, then?
Well, I always have this really vivid memory of being younger, and I think I'd just come back from a career fair. I just remember Googling "jobs that will allow me to travel," and modeling came up. [Laughs.]
You were placed on exclusive with Prada and Miu Miu this past show season.
It was pretty intense. I worked with Miuccia [Prada] and her team every day — including weekends — for about a month, until the collection was designed. I didn't even know that I was even being considered to walk. I thought I was just doing the looks, and I was happy doing that.
What do you remember most about the show?
Well, it's funny because I don't really remember the show. As soon as I got off the runway I was like, "Whoa, did I just do that?!" I was so focused, and on top of that, when we were ready to walk out, I was [somehow] under the impression that it was rehearsal. So I got out on the catwalk and I was like, "Oh! Not rehearsal!" You can actually see the change in my face.
How was it working with Miuccia?
Actually, right before I got out on the runway, she was holding my hand — as I thought it was a rehearsal.  She's very reserved, but not cold. She's just very focused on what she's doing. When you see her smile, though, you know she's genuinely happy. She's not someone who does the fake, cold smile.
How did you kill time backstage?
I'm really good at Angry Birds now.
Did you do the looks for Miu Miu, too?
Yeah, I did, with the show's other exclusive, Ophelie [Rupp] for about a week or two. It was nice; we got to hang out all day every day.
Do you work hard to maintain that runway physique?
Well, I just do a lot of stretching. I have a little bit of a bad back, so I have to kind of stretch and make the effort to keep my back really straight. This also helps with my core, too.
What about your diet?
I don't eat meat. I did dip into fish when I was in Milan because there were no nuts around. For Canadian Thanksgiving, I was in Milan staying at a models' apartment, and I found some butternut squash, which I cut in half and filled with with vegetarian stuffing. We had garlic green beans and mashed potatoes, of course.
What scares you?
Being buried alive, definitely.
What about a guilty pleasure?
Buffy the Vampire Slayer. My grandma introduced it to me and it's my favorite show ever. I used to fall asleep listening to the musical episode every single night. I still debate over who I would date, Angel or Spike …
Angel, obviously. What do your parents think of your newfound success?
I talk to my dad everyday. He's very excited about all the places I'm traveling to. He knows how strong I am in terms of my personality, so he's not worried. Although, the first thing he made me learn when I was going to Milan was how to kick a guy in the balls.  [Laughs.]
Model Profile: Madison Leyes
Explore other rising stars (plus all the big names) in our extensive Model Manual, featuring runway pics, glamorous editorials, model bios, career timelines, and more.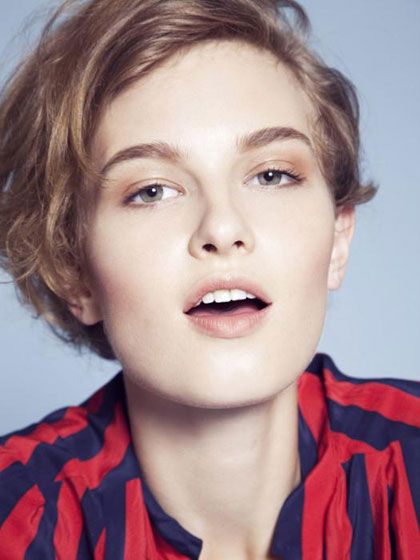 Head shot, 2011.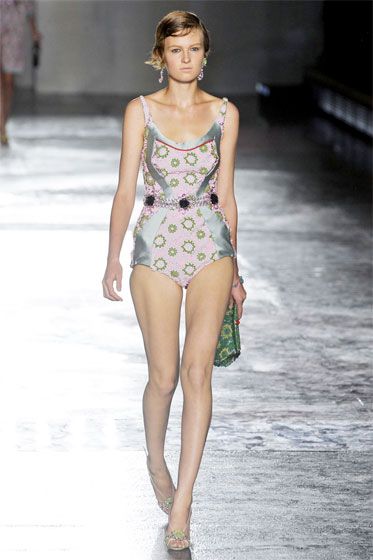 Walking the spring 2012 Prada show in Milan, as an exclusive.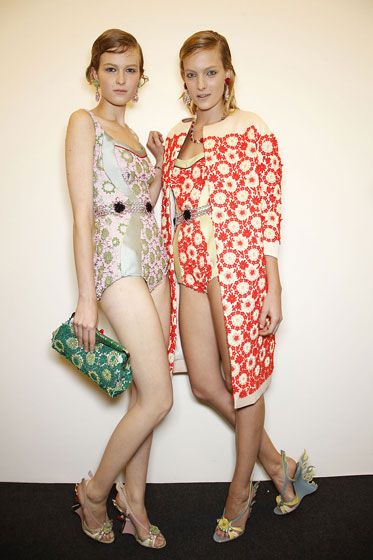 With Ophelie Rupp at the spring 2012 Prada show in Milan.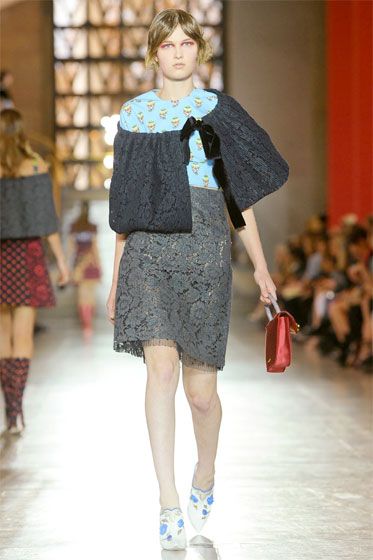 Walking the spring 2012 Miu Miu show in Paris, as an exclusive.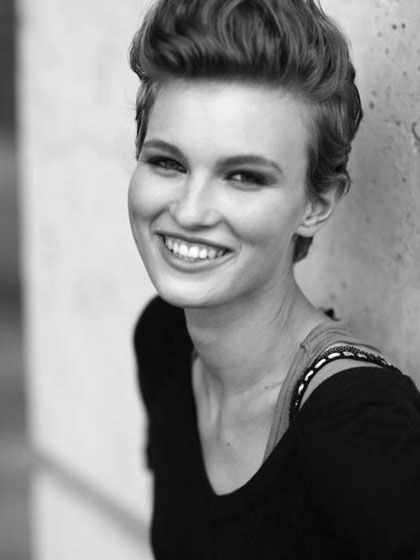 Test shot, 2011.