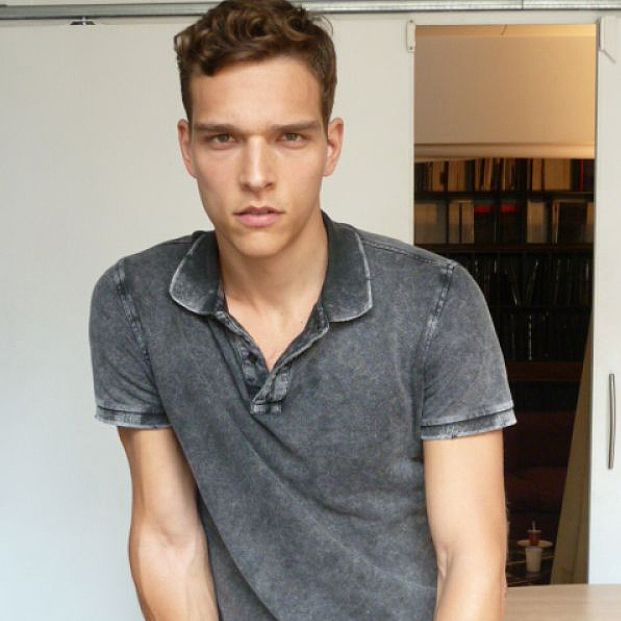 Alex Cunha
Photo: DNA Models
24-year-old Alex Cunha might look familiar, if you're a fan of Dolce & Gabbana. The Brazilian has been a favorite of the Italian designers for several seasons now, appearing in their runway shows and campaigns. But it's his recent bookings that make this 6-foot 1.5-inch hunk of a man stand out from the average beefcake. Bridging the line between high fashion and commercial modeling, Cunha just landed a lucrative advertising contract with Armani Exchange for 2012; and he was also shot by fine art photographer Jack Pierson for Bottega Veneta's new spring campaign. We met with Cunha before the fall 2012 menswear shows (in which he walked for Dolce, Cavalli, and Bottega, among others) to talk about shooting in Madonna's old house in Miami, his passion for soccer, and more.
Tell me a bit about your childhood.
I was born and raised in an inland town in Brazil. Unfortunately, there was no ocean nearby, but we did have mountains and cool weather. I lived there until I was 18 with my sister, who is two years younger than me. I was very active as a child; I remember playing soccer a lot throughout my childhood. I'm actually still friends with most of my childhood friends.
How did you get discovered?
When I was 17, I was riding the bus in my hometown when two agents approached me, saying I should model. I was initially hesitant about modeling, but then I was scouted a second time and I figured, "Fine. Why not?"
You're the new face of Bottega Veneta for 2012, and you shot with Jack Pierson for the images. What was the shoot like?
Well, I shot the campaign with Liya [Kebede] who was really, really cool to work with. We shot it in Miami in Madonna's old house. Working with Jack Pierson was great because he's not your traditional fashion photographer; he's an artist.
What's the craziest thing you ever experienced while modeling?
Once, I was supposed to close a show with a 3-year-old kid and we both had matching outfits. During rehearsal, everything went as planned, but on the day of the show he started crying halfway down the runway, so in my head I thought, "What am I supposed to do?!" I ended up picking up and I carried him to the end of the runway. This was funny only after the fact.
You're often photographed without any clothes on. Do you ever get uncomfortable? 
Well, if that were to make me uncomfortable, I would have stopped doing this because they always fucking put me in underwear. It's cool, though, I'm used to it.
What is it like working with female models on a shoot? Do you prefer to work by yourself, with a female model, or with a group of guys?
Actually, it doesn't matter to me. I arrive to every shoot and do my job, which is to give the client what they're looking for. I do like solo shoots, though, because you can express more of who you are. But I don't really mind working with female models, too. [Laughs.]
Are you friendly with the other Brazilian models?
Oh, yes. Most of them, actually. I live with Andre [Ziehe].
What do you guys do for fun?
Soccer. Lots of sports. I lived in Paris for the past year so while living there we would just go to the bar, drink some wine, chill out with the guitar, and make some music. In the summertime, it's all about making music.
Read anything good lately?
I just finished Semeador de Idejas by Augusto Cury. It's a romance book, but it tells the history of the guy who was really rich but then loses everything. I also really enjoyed reading, The Power of Now by Eckhart Tolle. 
What's your diet like?
Every morning, I wake up with my girlfriend and it's always the same: we eat cereal for breakfast with lots of almonds and bananas. I like yogurt, too. For lunch, I eat whatever I want. I do try and eat more vegetables and rice than hamburgers and fast food.
How intense is your workout routine?
I eat a lot, but I try to be really active. I play soccer at least two times a week and go to the gym three or four times a week. Actually, I recently decided that I want to gain some weight so I'm trying to go to the gym more often to train.
Guilty pleasure?
Uh … getting drunk? [Laughs.]
What is the best place you've traveled to while working?
Miami is always cool. The most interesting place was Beirut, as I've never previously been to that part of the world.
Do you ever Google yourself?
Well, my mom does and she said I should see it for myself. Apparently, people have a lot to say about me.
Lastly, where do you see yourself in ten years?
I want to run my own business in Brazil. Not exactly sure what but maybe something to do with real estate.
Model Profile: Alex Cunha
Explore other rising stars (plus all the big names) in our extensive Model Manual, featuring runway pics, glamorous editorials, model bios, career timelines, and more.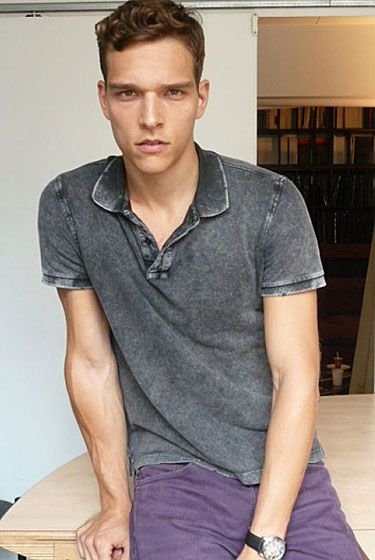 Head shot, 2011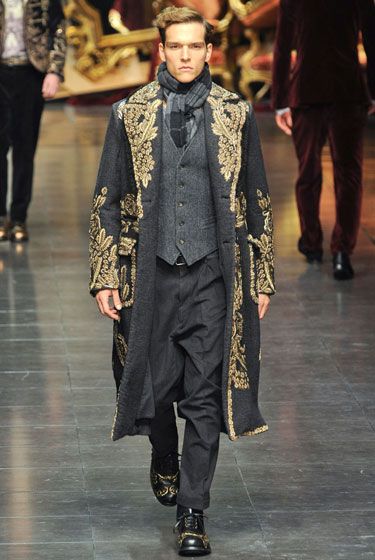 Walking the fall 2012 Dolce & Gabbana show in Milan.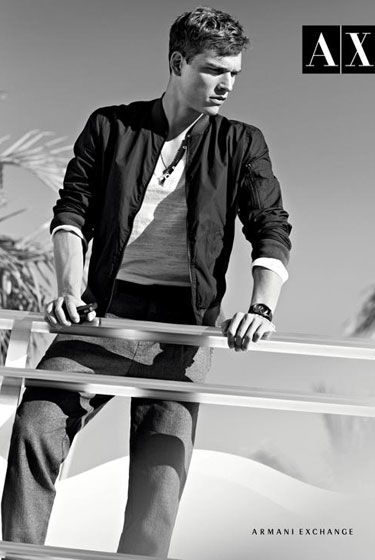 The face of Armani Exchange, spring 2012. Photographed by Matthew Scrivens.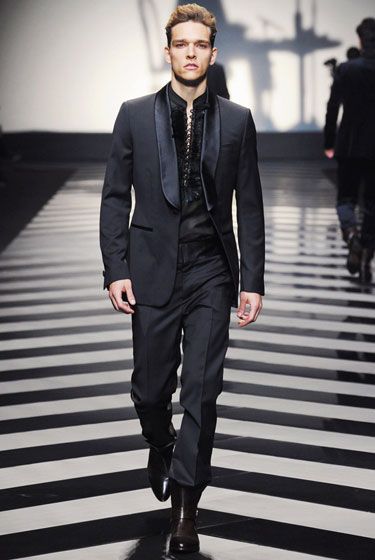 Walking the fall 2012 Roberto Cavalli show in Milan.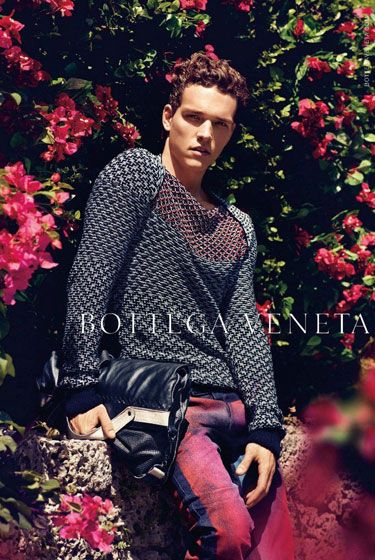 The face of Bottega Veneta, spring 2012. Photographed by Jack Pierson.