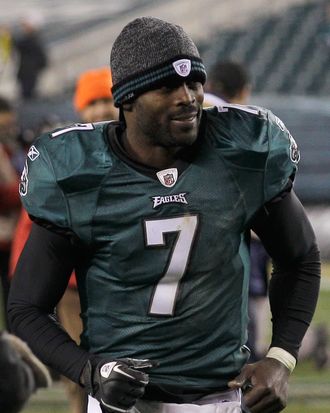 Michael Vick, not at fashion week.
Photo: Rob Carr/Getty Images
Reports surfaced yesterday that Michael Vick's publicist had been requesting fashion show invitations so he could attend New York Fashion Week. But it turns out that Vick, a quarterback for the Philadelphia Eagles who served 21 months in jail a few years ago for operating an interstate dog-fighting ring, has no interest in going to shows whatsoever, and that his so-called "publicist" was actually an impostor.