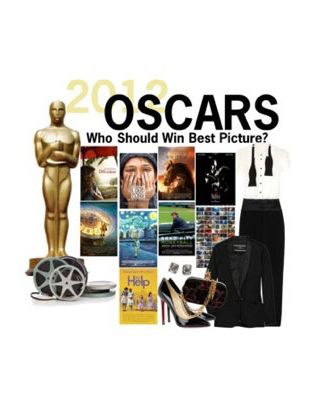 In new and unexpected collaborations: The Washington Post and Polyvore just announced an Oscars-themed fashion contest at the same time as yesterday's announcement of this year's nominees. From now until the big night, Polyvore users can create special collage "sets," themed either around their pick for Best Picture or how they think a particular actress should dress. A selection of Post editors' favorite collages will run as part of the paper's online Oscars coverage, while an interview with the Polyvore set judged best of all will make it into print. Givenchy-themed collages for Rooney Mara are surely already in the works, so maybe you should consider entering with a less expected one, like Meryl Streep in Juicy Couture.
Having previously partnered with Vogue and Glamour for fashion-themed contests like this, Polyvore's Washington Post collaboration probably further signifies the company's hope — following its latest major cash infusion of $14 million from companies including Goldman Sachs — to be viewed "as a media company, like Condé Nast."
Or at least, that's the hope of Pasha Sadri, who relinquishes his position as CEO to become chief technology officer (former product vice-president Jess Lee is Polyvore's new CEO). The company plans to broaden its content abroad, and make access available via mobile phones and tablets. Polyvore also plans to venture outside the world of fashion, bringing users' collages into the big, wide, image-heavy worlds of interior design and weddings. Just think of the potential for bridezillas to stress over the precise placement of that oh-so-necessary dip-dyed silk rose bouquet in the bottom left corner of her set, angled just so.
Let this all be a reminder of the power of the collage, which have gone from 13-year-olds' bedroom floors to the Internet and to some really fat bank accounts, too.