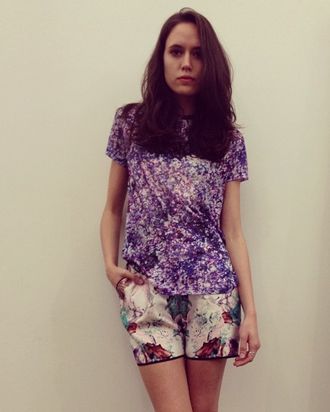 Prabal Gurung's T-shirt via Tumblr.
Photo: Prabal Gurung
Yesterday, Prabal Gurung posted a photo on his Tumblr site of one of his new T-shirt designs. The caption reads, "SP12 production fittings. Hope u guys luv these T shirts we r doing the 1st time as much as I do." Although the tees are being marketed as more "accessible" than most of Gurung's garments, Elle reports that they'll go for $200 to $300 each.