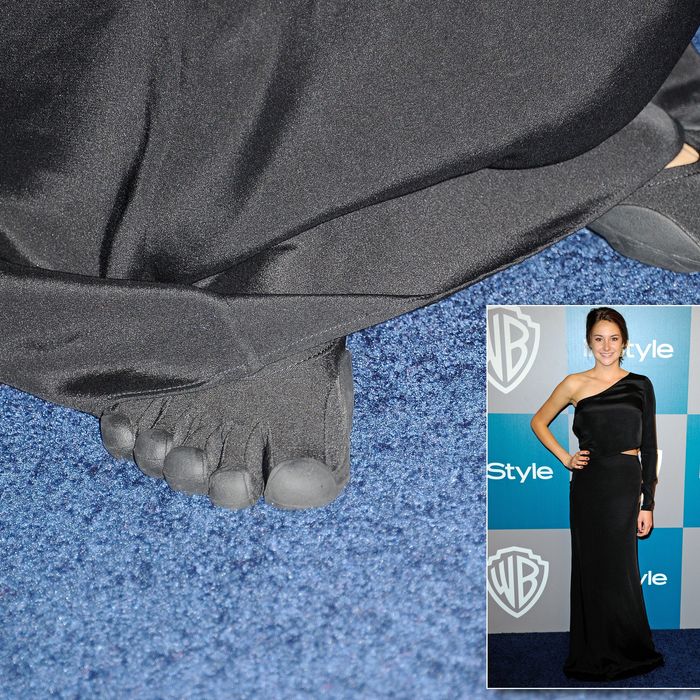 Shailene and her toes.
Photo: Kevork Djansezian/2012 Getty Images
After wearing heels with her Marchesa dress for goodness knows how long at the Golden Globes last night, The Descendants star Shailene Woodley changed into a black one-sleeved gown and those weird-looking yet absurdly comfortable five-toed shoes for the red carpet at the Warner Bros. and InStyle after-party. Unsympathetic to the plight of her poor feet, the Telegraph issued a smug admonishment: "[T]he resulting snaps will serve as a harsh lesson early on in a budding career: Every move you make, every fashion mistake, we'll be watching you." Hear that, Shailene? How DARE you reveal your rubber-clad toes on the red carpet, even just the tips, for a few seconds. Shame, SHAME.