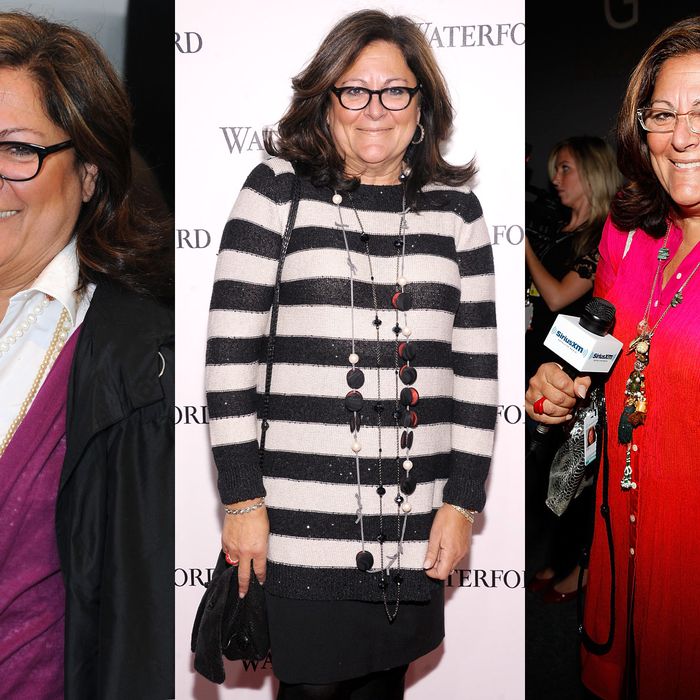 A preview of necklaces to come.
Photo: Katy Winn/Getty Images, Michael Loccisano/Getty Images, Cindy Ord/Getty Images
Funky necklace ladies rejoice! Fern Mallis, New York Fashion Week's beloved matriarch (who you might also recognize from her stints on fine reality-TV shows like Bravo's Fashion Show), announced today that she's doing a jewelry line for QVC. Although she's always been firmly planted on the business side of the industry, a design background has certainly never been a prerequisite for a QVC deal before; they'll just dispatch their own design team to look at Mallis's closet and whip up some pieces "inspired" by her style (although hopefully not too closely, as HSN learned all too well last spring). So, what can we expect to see in this forthcoming line? It's quite evident, from photos of Mallis at events and around Fashion Week, that the woman is an ardent fan of chunky necklaces that fall somewhere around the waist area. These necklaces are often colorful, almost always elaborate, and frequently layered on top of one another. So if the "more is more" necklace look is your thing, get excited.