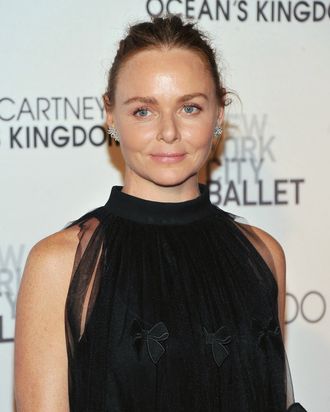 Stella McCartney, looking responsible indeed.
Photo: Stephen Lovekin/2011 Getty Images
Unlike the rest of us, Stella McCartney thinks she'd benefit from more liquor. "Sometimes, someone will go, come on, let's have another tequila shot, and I'll have one, and then it'll be 11 o'clock, and I'll know I've got to get up for the kids, and I'm not even pissed yet, and I'll think, why bother?" she told British Vogue. "Sometimes I wish I were less sensible. Maybe I'll start again when I'm 50." Yes.