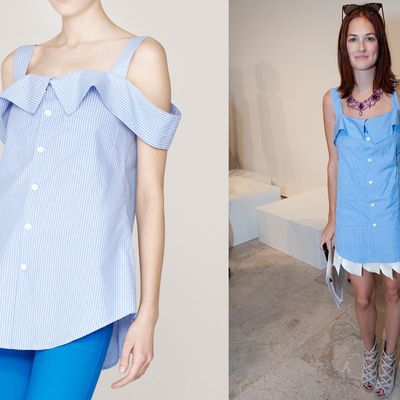 Taylor Tomasi Hill's top (left) and Comme des Garçons top (right).
Photo: Mimi Ritzen Crawford/Getty Images
Following accusations that Taylor Tomasi Hill took heavy inspiration from the Marc by Marc Jacobs spring 2008 collection for a dress in her second Lane Crawford collection, Fashionista noticed that another item from the line looks familiar: a blue striped blouse with cutout shoulders, resembling a Commes des Garçons one worn by Taylor a few years back. 
Earlier: Did Taylor Tomasi Hill Copy Marc by Marc Jacobs?