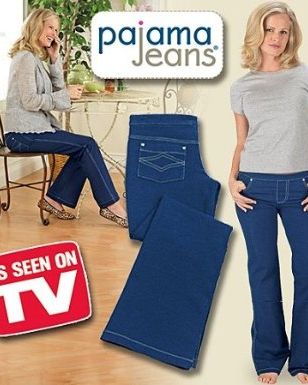 On second thought, maybe you should keep those.
Now that everyone has kind of caught up on their e-mail, it's time to get down to important business: returning holiday gifts!
According to Reuters, that means some seriously heavy lifting for UPS guys, who expect to handle a record 550,000 returns today and may top the half-million mark again this week, thanks to a 15 percent jump in e-commerce over the holidays. But, says Reuters, because e-commerce sites now let shoppers do stuff like watch videos and rotate items 360 degrees, returns are actually down overall. That said, clothes and shoes are among the most highly returned categories — because, duh, we still have to try them on. Unless, but of course, they're pajama jeans!
What did you return this holiday season?