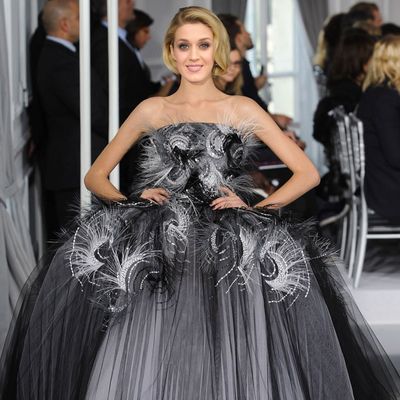 Katy Perry may be a polarizing figure in pop music, but whether you love her or hate her, you have to admit that the Dior couture runway look she wore to the Video Music Awards in August (that's when Beyoncé publicly rubbed her bump of glory for the first time, for those of you who don't remember this event by a "Katy Perry/Dior" reference alone) worked quite well for her. With another round of couture shows finished and the Grammys happening on February 12, Perry has to be planning some truly spectacular red-carpet looks to send her fans and future ex-husband Russell Brand a strong message about how fabulous she is. Since she had at least three outfits for the VMAs, she'll need at least eighteen for the Grammys! We came up with ten, which you can view with her face Photoshopped into them in the slideshow.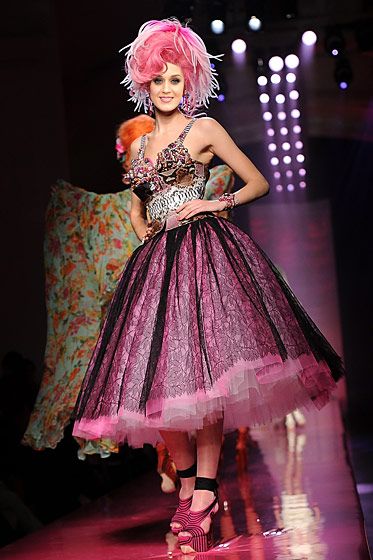 Jean Paul Gaultier
This obviously has to be her first major red-carpet entry gown because it's sure to make your eyes bleed and force you to imagine fancy licorice.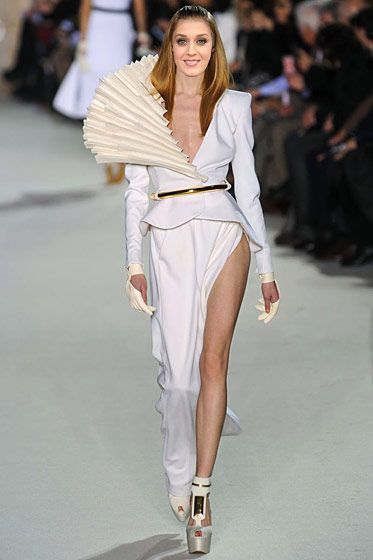 Stephane Rolland
A perfect look for presenting an award, as the sculptural piece on her right shoulder will remind us, when the winner takes the stage, that Katy Perry has some seashell thing going on! Look at that! Etc.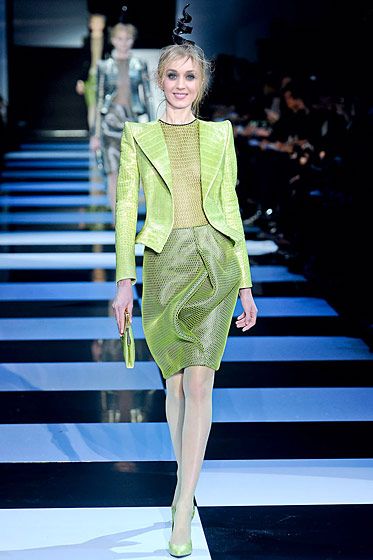 Armani Privé
For a pre-Grammys press junket, this is an ideal daytime look, though she might want to comb her hair so as to avoid all "crazy divorcée" stereotypes.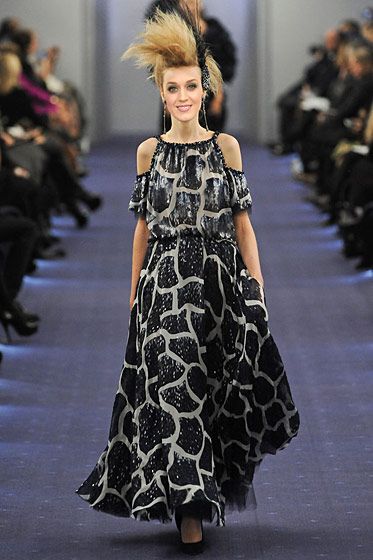 Chanel
A fantastic option for a shot of Katy sitting in her seat at the ceremony. What it lacks in neon, it makes up for in gigantic-ness in the head area.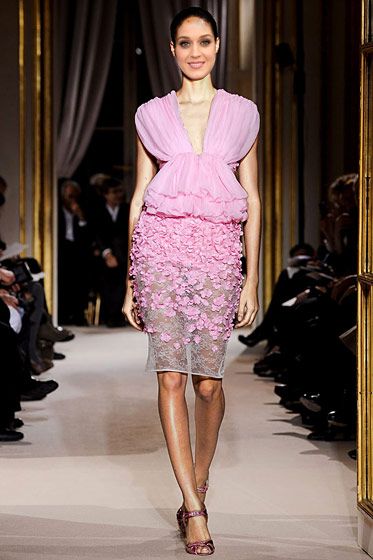 Giambattista Valli
If you're a pop star, you can't perform or go onstage without gathering your dancers and band into a quick pre-show prayer circle, as everyone knows. So before she takes the stage and thanks God publicly, if she wins, she could enjoy a praying photo op in this "pop star goes to church"-appropriate number by Valli.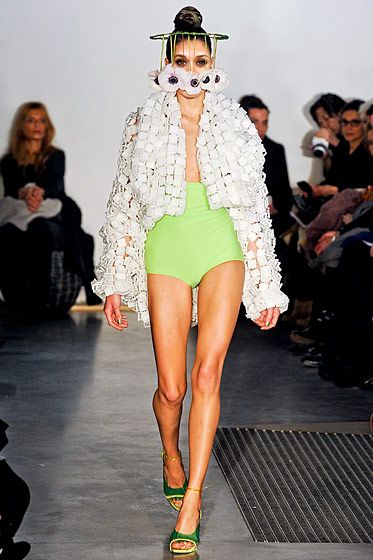 Maurizio Galante
If she were performing, this would be perfect because it is already very naked but also comes with so many little pieces to rip away, like the baby mobile hanging on her head, and the complicated jacket. A jacket ripaway with this look would be a perfect time to reveal that she's not actually topless underthere, but that she's also got Swarovski crystal nipple pasties on.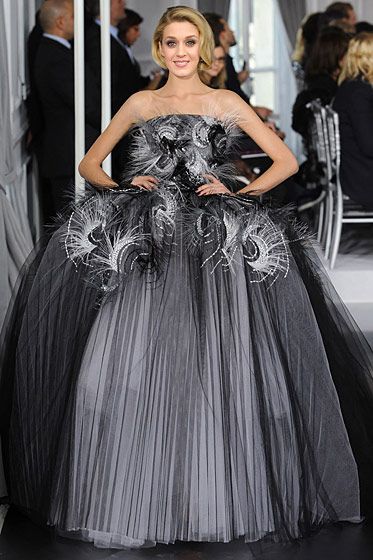 Christian Dior
Another potential stage piece: The skirt opens, and glittery midgets run out!!!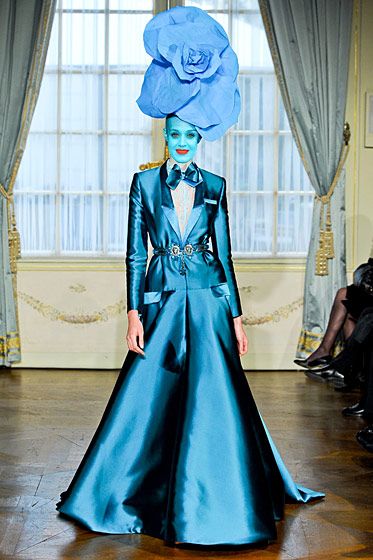 Alexis Mabille
The Oscar nominations may have already been announced, but it's never too late for Ms. Perry to remind everyone she rocked it in The Smurfs.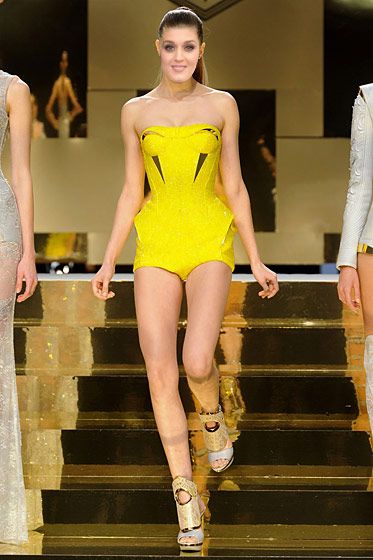 Versace
Despite this being couture, it's not quite styled enough for Katy Perry. But fortunately the color is so strong that all it really needs is one of the tails from the Etro men's show, and she'll be ready to dance up onstage with Maroon 5 in a surprise duet.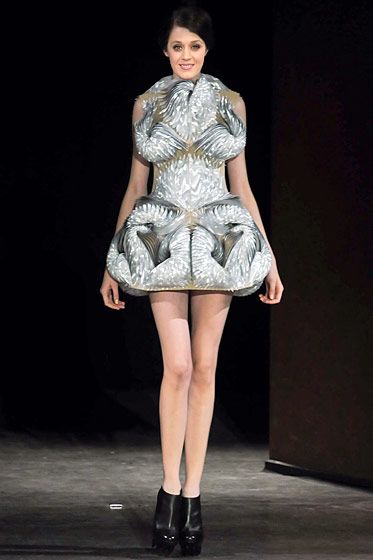 Iris van Herpen
Great for when Katy makes her exit, because she can pull out a needle, pop her breasts, and spill confetti everywhere.