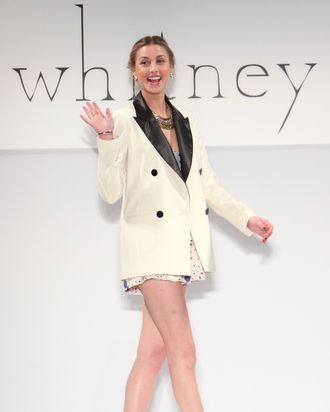 Whitney Port at her fall 2010 show.
Photo: John Parra/WireImage
Whitney Port's fashion line, Whitney Eve, made its debut as a plot point in MTV's The City back in 2009. Port has since shown her collections in a variety of relatively humble forums, once as a presentation and once as part of the Gen Art group show in Miami in 2010 (really, who can blame anyone for wanting to spend March in Florida). But should you worry the line might be floundering,  fret not: This season, Whitney is returning to New York Fashion Week with her very first solo runway show on February 15, according to a press release from her publicist. What's more, she's returned to the bosom of PR firm People's Revolution (her "employer" on MTV's The City), which will produce her show at Lincoln Center.